Legislative Committee
Legislative Committee members review the list of bills that the Massachusetts League has decided to support and select their own priorities among them.  Advocacy generally includes contacts with legislators, participation in advocacy groups partnering with the Massachusetts League, and other methods such as guest commentaries.  The Committee may also seek additions to the state list, either alone or in conjunction with other local Leagues in Massachusetts.  In addition, the Committee attempts to keep our own LWVF members informed of legislative priorities and encourages our members to contact our legislators themselves.       
During the 2021-22 legislative session, we have concentrated on voting legislation, immigration legislation, and the Common Start program to establish a statewide system of affordable high-quality early education and childcare.  In conjunction with area Leagues, we also have promoted legislation to bar the dumping of radioactive wastewater into Cape Cod Bay and to require increased monitoring of dry casks, both in connection with the decommissioning of the nuclear facility in Plymouth.  During redistricting, we encouraged members of the public to make their voices heard.
Each year we sponsor a public program.  While these programs are traditionally in March, in 2022 we changed the time to accommodate the priorities of other groups.  At our November program, which was presented virtually in cooperation with FCTV, we hosted our three legislators, Senator Susan Moran, Representative David Vieira, and Representative Dylan Fernandes and elicited their views regarding our legislative priorities.  Since new redistricting boundaries had already been established, we also gave each of them an opportunity to discuss the changes that impacted their own districts.   This program ended with questions from the public, which were passed along to our legislators for response. 
We feel ourselves fortunate that we have a good working relationships with our legislators and we, on our part, endeavor to keep our legislative priorities before them during each legislative term.  
Judy Ziss, Chair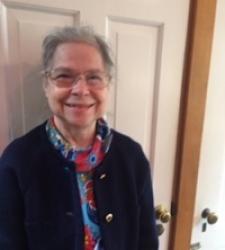 League to which this content belongs:
Falmouth
All Posts Related to this Committee