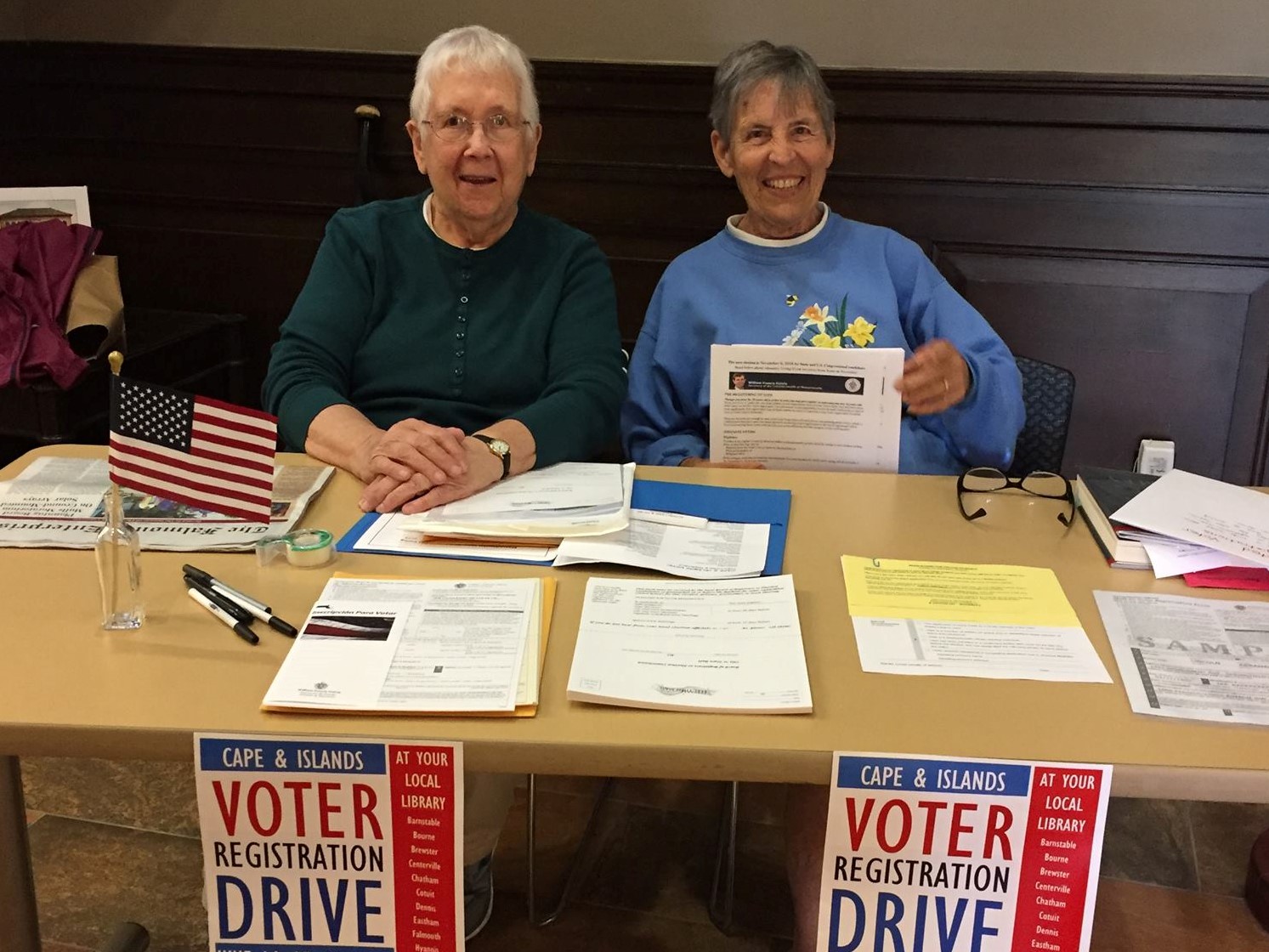 Are you registered to vote?
 REGISTER TO VOTE
Any person who is a resident of Massachusetts and a United States citizen and will be eighteen years of age on or before election day may register to vote.
You may register in person by visiting the Town Clerk's Office in Town Hall and completing a voter registration form. Or you may obtain a mail-in registration form from the lobby of Town Hall, the main branch of the Falmouth Public Library, any United States Post Office, or by calling the State Elections Division at (800)-462-VOTE. You may also register when applying for or renewing your driver's license at the Registry of Motor Vehicles.
If you have registered to vote by mail after January 1, 2003 you will be asked for a valid form of identification before voting.
If you have moved within the Town of Falmouth, you will need to notify the Town Clerk's Office of your new address in writing. If you are registered in another town or state and you move to Falmouth you will need to register again.
You must register 20 days before all primaries and elections to be eligible to vote in that primary or election.
If you have not received confirmation of your registration from the Falmouth Town Clerk's Office within 2 or 3 weeks please contact them.