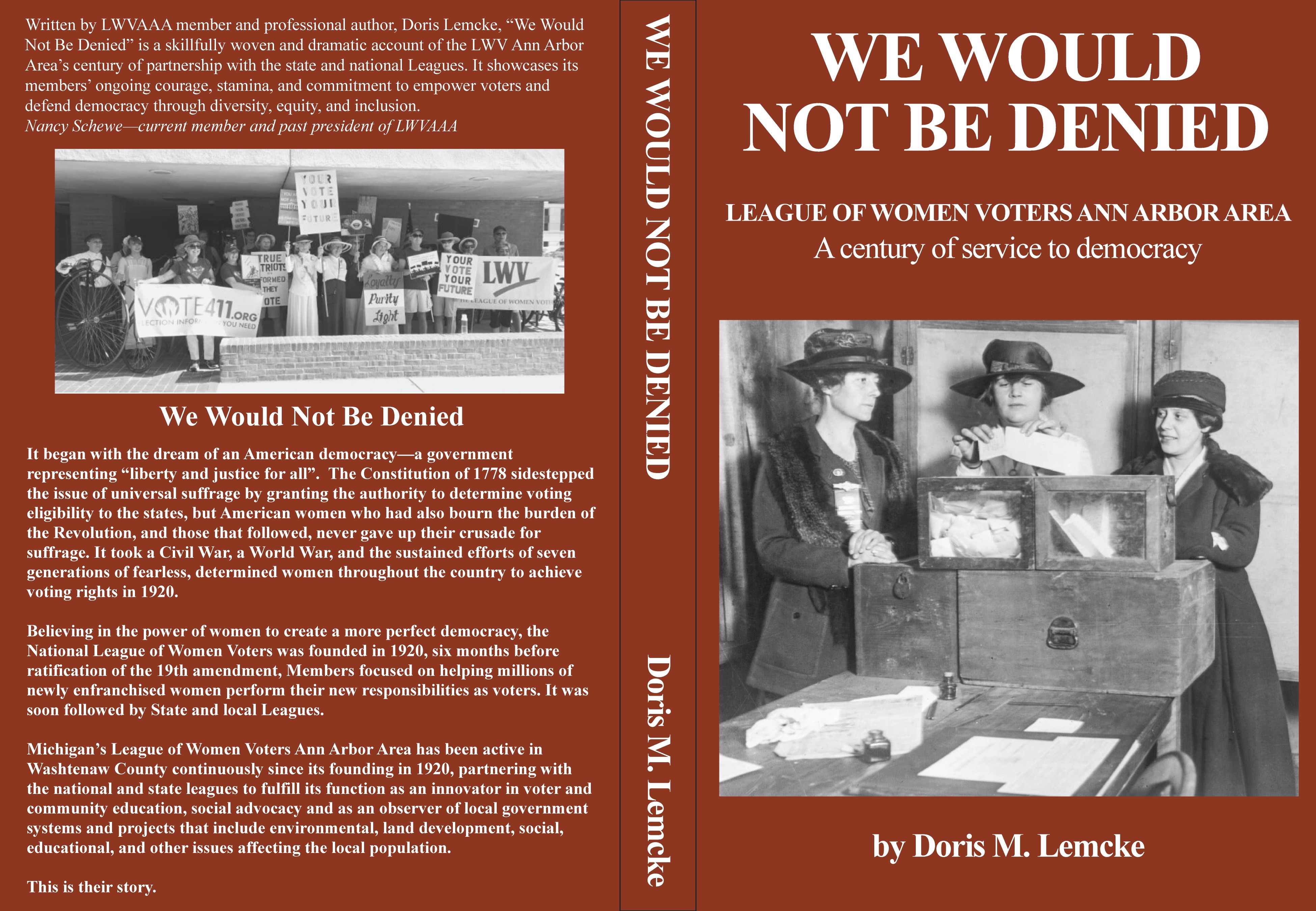 We Would Not Be Denied celebrates one hundred years of service to the community by the League of Women Voters of the Ann Arbor Area. Hear from current and past members about the work the that has done and how participating in the League has influenced their lives. You won't want to miss this. Price includes $2 shipping.
The books are ready to send.
Click HERE to place YOUR order on PayPal.
Click MAIL FORM to print and mail an order form with your check.