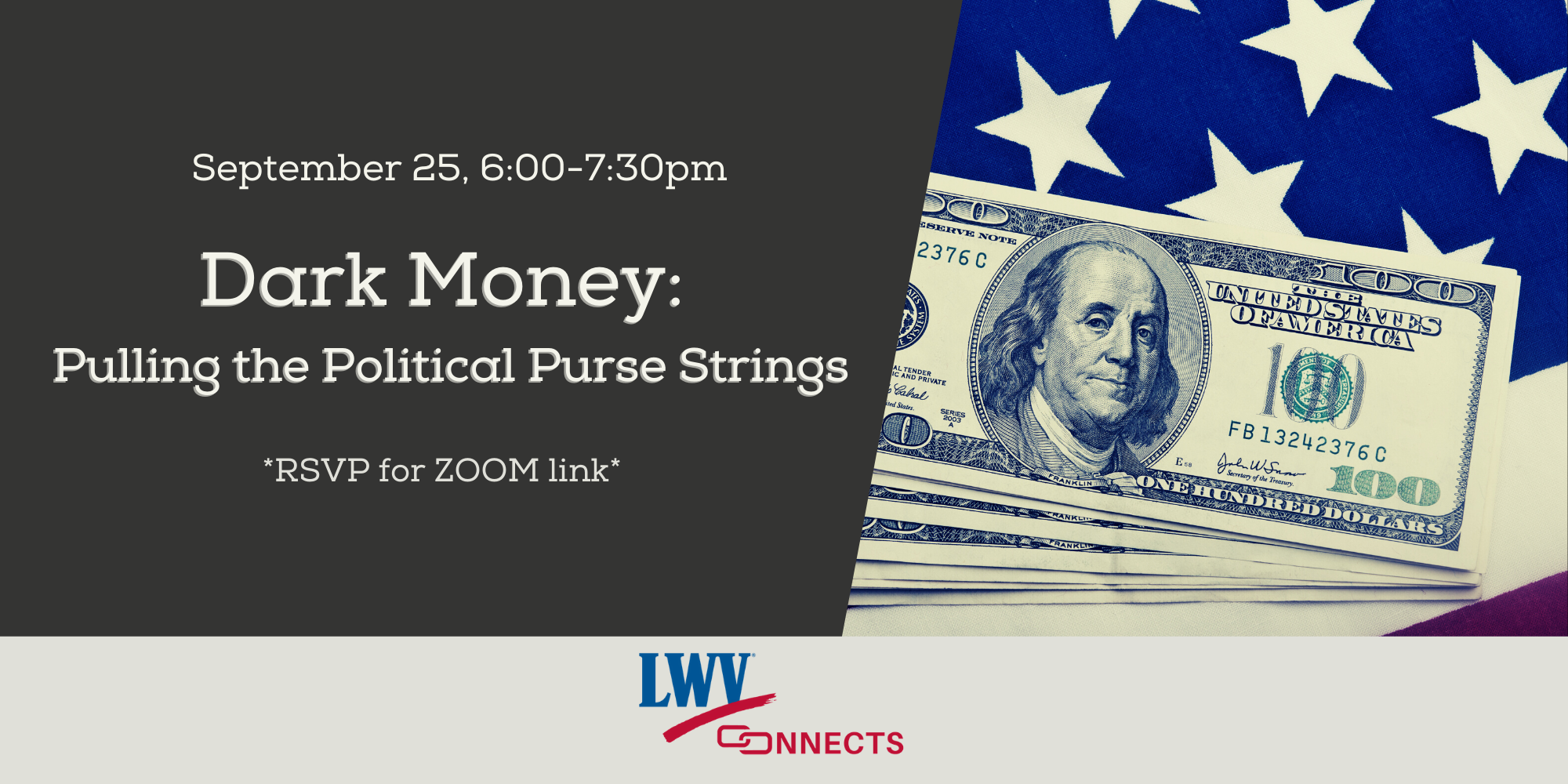 Friday, September 25, 2020 - 6:00pm
Is "dark money" impacting the issues you care about in South Carolina? Find out how to get to the truth behind all the political ads in this online event.
As the general election approaches, our airwaves, social media and television screens will be inundated with political ads. This event will teach us about "dark money" and how to recognize which ads come from third-party groups and how to learn more about the funders behind the ads. With this information in mind, we can be a more informed electorate and help educate others on the facts when making voting decisions.
Our panel of experts will illuminate how dark money affects South Carolina elections and government decisions:
Gibbs Knotts - 

Professor and Interim Dean for the School of Humanities and Social Sciences at the College of Charleston.
Jamie Lovegrove – Political Reporter for Post and Courier
Lynn Teague – Vice-President of Issues and Action - League of Women Voters of South Carolina
This virtual event is free and open to the public but you must RSVP here in order to receive the ZOOM link.