LEAGUE OF WOMEN VOTERS OF VERMONT BOARD OF DIRECTORS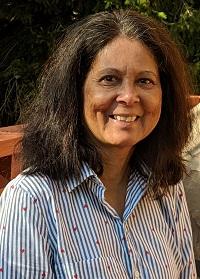 SUE RACANELLI, PRESIDENT, lwvofvt [at] gmail.com 
Sue has been a member of the League for almost a decade and is committed to issues of voting rights and elections. She is currently steering a League-led statewide alliance, Vermont Suffrage Centennial Alliance (VSCA), to commemorate the August 2020 centennial anniversary of the 19th Amendment. 
As Manager of Nonprofit Resource Center at The San Diego Foundation, Sue provided critical information and support to nonprofits including trainings on incorporation, governance, fundraising, and sustainability. During her tenure at The Arc of San Diego as Director of Public Relations, she was responsible for both internal and external communications. Sue was Coordinator of Disabilities Awareness Network, organizing outreach activities on basic disability etiquette and a student Essay/Poster contest to businesses and schools.
Sue enjoys research and reading, the company of her dog, and entertainment provided by her flock of nine hens and one rooster!
DEBBIE RAMSDELL, TREASURER, dramsdell [at] gmavt.net (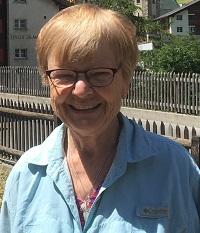 )
Debbie is an activist, community organizer, and small business owner. A long-time member of the League, her interest in voter registration, often has her attending naturalization ceremonies to register new citizens. Active in politics, Debbie served as Office Manager for Madeleine Kunin during her successful run for Governor. She was also a candidate for House of Representatives in 2000. 
Debbie has lived in Vermont since 1965, primarily in Charlotte where she was a member of the Selectboard and one of the original developers of a co-housing community. A futile search for old-fashioned wooden clothes drying racks led to her starting a former small business where her son-in-law, originally from Guinea, West Africa, handmade racks that were sold word-of mouth, and at farmers' markets and fairs. 
A resident of Bristol, Debbie now lives near her daughter, son-in-law and two grandchildren. Her son lives in Truckee, California. Debbie is a graduate of UVM, loves reading and traveling, and sports!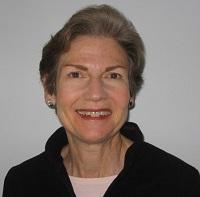 MARILYN "LYN" BLACKWELL, Ph.D.,lyn.blackwell3 [at] gmail.com
Lyn is a Vermont historian and writer. She holds a doctorate in US history with a specialty in women's history and has taught at UVM, Norwich University and Community College of Vermont. She co-authored, Frontier Feminist: Clarina Howard Nichols and the Politics of Motherhood and has published many articles on nineteenth-century women in the U.S. and the social history of Vermont. Her most recent article about women in Vermont's abolitionist movement appeared in Vermont History in Spring 2014. Currently, she is researching the politics of the Equal Rights Amendment and serves as a consultant for the new website: "Click! The Ongoing Feminist Revolution."
Lyn is a long-time advocate for women's issues and the practice of women's history. She has served on the advisory board of the Vermont Commission on Women and Vermont Women's History Project, as trustee of Vermont Historical Society, and was a member of the board of Planned Parenthood of Northern New England.
JOHNNA FERGUSON, johnnalynn.ferguson [at] gmail.com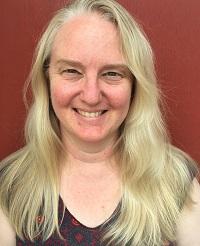 Johnna first became enthusiastic about the League for their voter information pamphlets in California. Voting rights, fair districting, and civic education remain the heart of what she loves about the League. Ferguson joined the board for the League of Women Voters of Vermont two years ago and has led our website, email newsletter, and online nonpartisan Vermont candidate voter guide. She also serves on the leadership team for her local league, Champlain Valley. Prior to moving to Vermont in 2013, Ferguson designed and managed websites for authors and artists, and served on the board of a literary magazine for nine years. Ferguson is the mother of four children, a published poet, and is nearing completion of a professional certificate in software development. She holds a BA in Linguistics (UCLA, 1991).
DAVID HORTON, dryder47 [at] gmail.com 
David lived in different parts of the world as he grew into a teen and then went to college in the US. He has lived primarily on the east coast and spent most of his adult years in New England; about 17 years here in the Northeast Kingdom. He moved to this area to volunteer at Karme Choling, a Buddhist retreat center in Barnet and, after a year of service, decided to stay in Vermont for the progressive ideas and politics as well as the natural beauty of this wonderful state. 
His late mother was co-founder and president of the LWV of St Mary's County, Maryland in the 80's and 90's. Back then, the League held candidate forums and had various speakers address the concerns of that time and locale. This, along with Karen Bufka's enthusiasm inspired him to become a member of the LVWVT and contribute towards activities in the North East Kingdom (NEK).  
David works in the NEK; driving seniors with physical and cognitive disabilities to medical appointments and social activities, gaining an up-close view of the needs of this population. He has spent about 20 years as a social worker, working primarily with people with intellectual/developmental disabilities. He was both, and employee and volunteer at the Community Restorative Justice Center in St. Johnsbury, working in Offender Re-Entry. David is proud to be a member of the LWVVT and looks forward to helping.
MADELINE MOTTA, madelinemmotta [at] aol.com (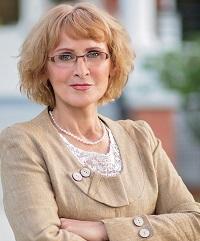 )
 Madeline is a Vermont Superior Court Assistant Judge and corporate and government ethics compliance consultant, lawyer and academic. Dr. Motta completed her doctorate in law from McGill University Faculty of Law with a focus on fiduciary law, ethics and bio-medical regulatory law. She holds a JD degree from the University of Massachusetts Law School with extensive experience in anti-trust and Masters in Social Work from McGill University in public policy and community organization. 
In July 2017, the League appointed her a commission seat on the newly formed Vermont State Ethics Commission and subsequently Ms. Motta was elected Chair of the State Ethics Commission. Madeline established the LWV Inmate Voter Registration Imitative, in which she obtained a grant to register inmates to vote in two large Vermont correctional facilities. Under her direction League volunteers will continue to register inmates to vote in the 2020 election and offer educational seminars on the importance of the right to vote.
In June 2019, at the State Convention, Madeline was awarded the June Carmichael Award for Outstanding Public Service.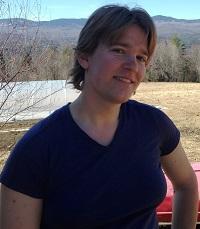 JESSE SCARLOTA, jessemanysteps [at] gmail.com
Jesse lives in Montpelier and works primarily as a farmer. She has worked on the Vermont State House as part of an all-volunteer team of liaisons on behalf of a network of LGBTQ rights organizations and has been involved in climate justice work, both locally and regionally. Jesse is especially interested in taking part in the League's work at the State House, continuing voter registration in prisons and to other underserved populations, and encouraging and supporting political engagement for people all across Vermont. She is honored to be on the board, and looks forward to serving in that role. 
SONIA SCHUYLER, sonjapeter [at] comcast.net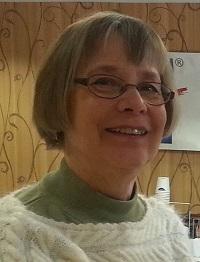 Sonja joined the Champlain Valley League in 1970 when a unit formed in Richmond, VT, becoming active on the local Natural Resources committee, and later, the state Natural Resources committee.  She joined the State Board as Natural Resource Chair in 1979. In addition, she has been newsletter editor, local and state President, and state Treasurer. The 1980's were a very busy time for action on clean air and clean water and she lobbied at the state and national level for clean air and clean water laws. She was the League representative to the Vermont Clean Air Coalition, which worked hard on passage of national legislation to control acid rain and the long range transport of air pollution and also served on National LWV committees to re-write the clean water and natural resource positions.
Her League experience has taught her many things that have been helpful in her career. She became comfortable with public speaking, learned how to write a press release, learned how to produce a TV show, and, most importantly, learned how to move a meeting to consensus.
Sonja has a MS in Zoology, with emphasis on ecology, from the University of Vermont and worked as an environmental and energy consultant. She is now retired.  Married to Peter Schuyler, they have two children and three grandchildren as well as two former exchange students whose families have become part of their extended family.