Education has long been an important matter for the League of Women Voters of Vermont. In 1997, when the League received a generous bequest from the estate of dedicated member, Elizabeth Keyes, they ear-marked monies to establish a fund formed exclusively for educational and other charitable, scientific, and literary purposes. Monies from that fund have been used to support League attendance at national and state conventions, League-organized community workshops and speakers, contributions to Quad States LWV leadership meetings, printing of the "Voting in Vermont" brochures and printing of the 2004 Vermont Citizens Guide. 
The Winona Smith Scholarship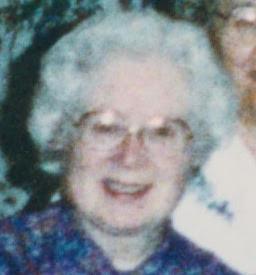 When long-time League member Winona Smith passed away, using bequests in her memory, the League established within the education fund a memorial scholarship in her honor. The scholarship was a natural outgrowth of Winona's devotion to Vermont's school children and her commitment to civic engagement. During her career, Winona had devoted her energies to ensuring that Vermont students received the best possible education. After high school, she wanted them to have the means to continue that learning beyond secondary schooling. With funds from both sources, the Winona Smith Scholarship was born. 
From the Education Fund, each year, three to four Winona Smith Scholarships in the amount of $1,000 are awarded to a Vermont resident in his or her senior year of high school. Recipients must demonstrate an interest in civic participation and community service, have a need for financial aid, and come highly recommended by one of his or her instructors. Scholarship money can be used for tuition for college, vocational training, or other career oriented preparation.
We invite your support.
To ensure the sustainability of the Education Fund and the Winona Smith Scholarships, the League encourages its members and friends to contribute to the Education Fund. Donations are tax-free and provide continued financial support of Vermont seniors seeking higher education and career training.
If you are interested in supporting the fund, please contact Dottye Ricks or donate now online.