Online through the Vermont Secretary of State MY VOTER PAGE.
Voter registration status
Absentee ballot status
Mail-In application and ballot status
Poll Location
Elected Officials
Registration Information on file with your town office
Sample ballot for upcoming election
Challenge letter response
Take the Vermont Voter Oath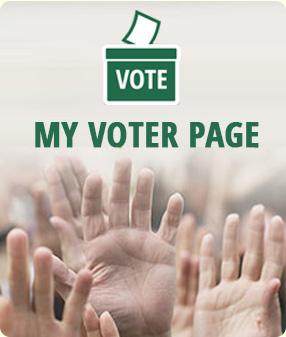 Online through the League of Women Voters Education Fund:
Enter your address to find your polling place, create your personalized voters' guide and find everything you need to vote! With your personalized guide, you will:
see everything that will be on your ballot,
compare candidates' positions side-by-side (if candidate position has been submitted),
print out a personalized ballot with your choices to take with you on Election Day.
Are you a military or overseas voter?