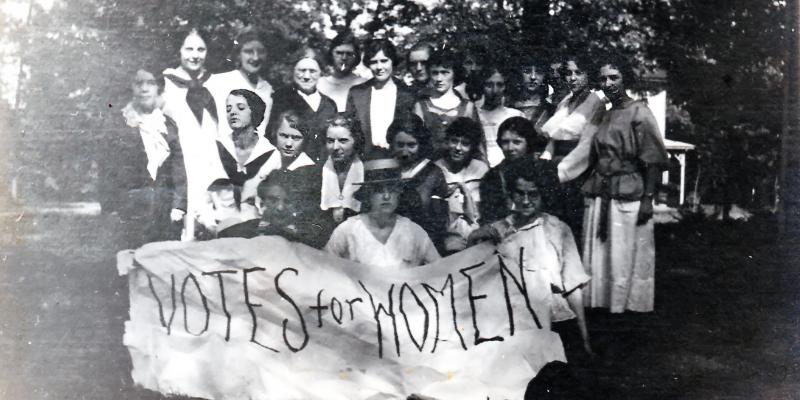 Why is the League Important Now?
The League of Women Voters is a peoples' organization that has fought since 1920 to improve our government and engage all Americans in the decisions that impact their lives.  We operate at national, state and local levels through more than 800 state and local Leagues, in all 50 states as well in DC, the Virgin Islands and Hong Kong.  We never endorse or oppose political parties or candidates, but we are political.
Formed from the movement that secured the right to vote for women, the centerpiece of the League's efforts remain to expand participation and give a voice to all Americans. We do this at all three levels of government, engaging in both broad educational efforts as well as advocacy. Our members are men and women who stand together to improve our government. Our issues are grounded in our respected history of making democracy work for all Americans. 
Be Part of the Solution.  Join Us.
What Is the League of Women Voters' Mission?
The League of Women Voters, a nonpartisan political organization, encourages informed and active participation in government, works to increase understanding of major public policy issues, and influences public policy through education and advocacy.  We never support or oppose any political party or candidate.
The League of Women Voters has two separate and distinct roles. 
To conduct our voter service and citizen education activities, we use funds from the League of Women Voters of California Education Fund, which is a 501(c)(3) corporation, a nonprofit educational organization. The League of Women Voters, a membership organization, conducts action and advocacy and is a nonprofit 501(c)(4) corporation.
Our Vision, Beliefs, and Intentions guide our activities.
Orange County Local Leagues
The LWV of Orange Coast (LWVOC) serves the people of people of Aliso Viejo, Costa Mesa, Dana Point, Huntington Beach, Irvine, Laguna Beach, Laguna Hills, Laguna Niguel, Laguna Woods, Lake Forest, Mission Viejo, Newport Beach, Rancho Santa Margarita, San Clemente, San Juan Capistrano, and Seal Beach.  It is one of three local leagues in Orange County, California. The other two local leagues are: 

North Orange County (NOC) - Serving Brea, Buena Park, Cypress, Fullerton, La Habra, La Palma, Placentia and Yorba Linda
Central Orange County (COCA) - Serving Anaheim, Fountain Valley, Garden Grove, Los Alamitos, Midway City, Orange, Santa Ana, Stanton, Tustin, Villa Park, and Westminster
The Bigger LWV Picture
By joining a local league, members also belong to the larger LWV community: