Time Range For Action Alert:
February 19, 2020

to

November 4, 2020
Voter's Edge has launched for the November election! Take a look at your local ballot and find out about candidates' priorities, endorsements and top donors, as well as ballot measure explanations and campaign funding. Information is updated daily. Don't see information on a candidate's profile? Please encourage them to complete their profile by clicking on the envelope icon under their name.
Just received your ballot in the mail and ready to cast your vote? Still haven't received your ballot and are wondering where it is? 
Track Your Ballot 
lets you follow your ballot envelope every step of the way, so you can receive updates when it's mailed, received, and counted. 
To make sure your ballot is counted, make sure you avoid some of the common mistakes voters make: 
Don't mix up your ballot envelope with another voters' envelope. Each ballot has an identification envelope coded for each individual voter. 
Remember to sign and date your ballot envelope before returning it (the date is used to verify you submitted your ballot by Election Day.)
If you registered online or through the DMV, the signature that is on your driver's license or state ID is the signature that's on file with your county elections office, so make sure your ballot envelope signature matches that.
Don't sign a ballot envelope on behalf of someone else. 
Only ballots postmarked by Election Day or returned in person by 8 p.m. on Election Day will count. Mailing a ballot on Election Day does not guarantee it will be postmarked by Election Day. 
Make your voice heard. Be a voter.
P.S. We wanted to let you know about 
Elect Justice CA
, 
with data taken directly from Voter's Edge- a new resource designed to educate and empower California voters to decide on local candidates who have the power to directly impact the criminal justice system.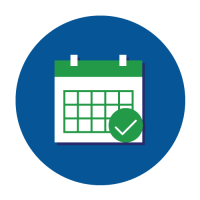 IMPORTANT DEADLINES
OCT. 5: Counties will begin mailing ballots to all registered CA voters
OCT. 19: Deadline to register to vote
NOV. 3: Election Day
Issues referenced by this action alert: