Yolo Co. Climate Action & Adaptation Plan to hold Community Workshops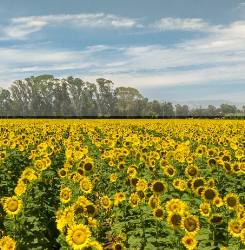 Yolo County will be holding their second series of community workshops, where they invite county residents to "share your vision for a more resilient, equitable and sustainable Yolo County."
The workshops are part of the development of the Climate Action and Adaptation Plan (CAAP), described as "a roadmap that outlines the actions that Yolo County will take to reduce our emissions and help our community be more resilient to climate impacts such as higher temperatures, more frequent wildfires and floods, and drought."
The workshops will take place in November and December at various locations throughout the county. There will also be a virtual workshop.
The full Yolo CAAP Community Workshop Series schedule is as follows:
November 13th, 5:30 - 6:30PM, Winters Community Center, 201 Railroad Ave. in Winters
November 16th, 6:00 - 7:00PM, Dunnigan Fire Hall in Dunnigan, 29145 Main St. in Dunnigan
November 28th, 12:00 - 1:00PM, Virtual via Zoom at: https://tinyurl.com/523eesv7
November 29th, 6:00 - 7:00PM, Western Yolo Grange Hall, 16787 Forrest Ave. in Guinda
December 1st, 12:00 - 1:00PM, Woodland Public Library, 250 1st St. in Woodland
December 2nd, 4:00 - 5:00PM, Lighthouse Charter Elementary, 899 Bryte Ave. in West Sacramento
December 8th, 4:00 - 7:00PM, Odd Fellows Lodge, 415 2nd St. in Davis
Click on the links below to see flyers for the CAAP workshop schedule:
For more information about the Climate Action and Adaptation Plan, visit https://www.yolocaap.org/
Climate Action & Adaptation Plan Presentation Well Received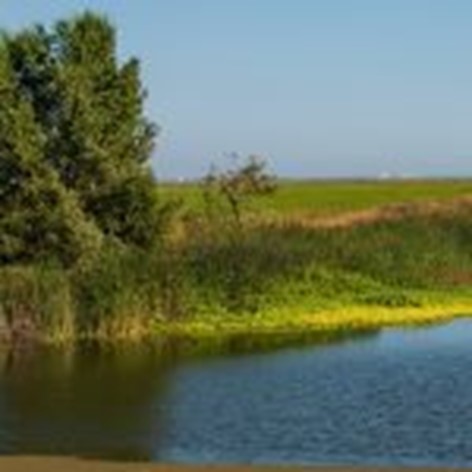 Our thanks to Kristen Wraithwall, Yolo County Sustainability Manager, for an insightful and stirring presentation about the County's 2030 Climate Action and Adaptation Plan during our League's "Climate and Conversation" event on Sept. 21.
Wraithwall, who holds a Bachelor of Arts degree from Harvard in environmental science and public policy and a Master of Science from Yale in environmental management, has been working hard to gather feedback from throughout Yolo County through an online survey and in-person discussions over the past several months about residents' concerns. She shared that 95% of the almost 900 survey respondents to date are worried about how climate is impacting their lives through wildfires/smoke, drought, heat, flooding, and more.
Fortunately for us, Yolo County is at the forefront of planning for and working toward mitigating the many effects of climate. Wraithwall is working with public agencies and institutions, community-based organizations, businesses and industries, and communities and the public in general throughout Yolo County to chart a path toward achieving a county-wide goal of reaching net-negative carbon emissions by 2030, and ensuring that vulnerable, marginalized, and historically underserved communities are central in the process.
Wraithwall, who was enthusiastic and detailed in her responses to all questions, had only one request for the audience: reach out to others and encourage them to share their concerns and insights about how climate is affecting their lives and livelihoods.
For more information, visit the county's website at https://www.yolocounty.org/.../2030-climate-action....
Learn more about LWV Woodland's Climate Change Position and Advocacy at https://my.lwv.org/california/woodland/recent-issues/climate-change
---
Recent California Legislation on Climate Change
CA became the largest economy to endorse the fossil fuel non-proliferation treaty when SJR 2 by Senator Lena Gonzalez was passed by both houses of the state legislature. See an article about this from the supporting organization https://fossilfueltreaty.org/california-assembly?fbclid=IwAR0jx-fFPsZ64BgSsfXGssikssw92EcinuROs_dMb6_qxbbHOvpUCX38_Uc
Read the text of the legislation https://leginfo.legislature.ca.gov/faces/billNavClient.xhtml?bill_id=202320240SJR2
---
Recent LWV Woodland Advocacy on Climate Change
Yolo County
Letters supporting actions relating to meeting Yolo County's 2030 carbon zero emission target. In June of 2022, sent a letter to the Yolo BOS urging them to adopt several Early Climate Actions as a first step in their path to zero carbon emissions. This May of 2023 sent a letter to the BOS detailing our support for an Early Climate Action relating to a pilot project for agricultural electrification. Both items passed.
Active in spreading information on workshops and surveys relating to the design of new CAAP.
City of Woodland
In 2022 along with others the League urged the City of Woodland to endorse the Climate Safe California Campaign. On July 19, 2022 Woodland Council voted to endorse the campaign. Woodland is listed here at the bottom under cities and government entities. Note Yolo County is also listed here. The League's actions in support included a letter to the editor published in the Daily Democrat on 2/20/22, and letters to the council both on 6/21/22 and 7/19/22. The letter to the Woodland City Council on July 19th is here (second page) and includes a copy of the letter to the editor from February.
In March of 2023 sent letter to Woodland City Council urging them to address climate change with urgency
---
Links of Interest on Climate Change
Yolo County
California
---
Climate Change Position
After two years of study, the members of the Woodland LWV voted unanimously to adopt the 

position on climate change at the annual meeting in June, 2011. The effect of climate change on Woodland and Yolo County was the focus for these areas of study:
Agriculture
Forestry/Urban Forests
Water
Human Health
Policy
Our op-ed appeared in the Daily Democrat 1/6/2013
Efforts to date by the Woodland LWV have included:
Hosting John Mott-Smith, Yolo County's Climate Change Adviser, at a public presentation on "What You Can Do About Climate Change" in September, 2009.
Keynote speaker Dr. Deb Niemeier from the UC Davis Dept. of Civil and Environmental Engineering at the League's State of the Community Luncheon in February 2010 whose talk was entitled "Climate Change. California's Experiment: Bellwether or Bust. It's up to us."
A public forum on climate change and water on October 6, 2010 featured State Senator Lois Wolk (Mindy McIntyre); Tim O'Halloran, general manager of the Yolo County Flood Control & Water Conservation District; Elissa Lynn, climate change program manager for the California Dept. of Water Resources; and Woodland city councilmember Dr. Bill Marble as presenters.
Keynote speaker Dr. Dan Sperling, Director of the UCD Institute of Transportation Studies,at the League's 2011 State of the Community Luncheon in February 2011 who gave a talk entitled "Toward Two Billion Cars and What to Do About It."
Interacting with the Davis League of Women Voters throughout the two year study, culminating in unanimous concurrent approval at their May, 2011 annual meeting.
Three two page articles have been written as part of this study effort and are available for LWV members and the public:
Resources
For general information on climate change in California:
The California Natural Resources Agency and others have prepared a report on the impacts of climate change to California and adaptation measures.
To learn more about living a low carbon life see these resources from UC Davis:
Information from the League of Women Voters of the United States: Climate Change has been identified by the LWVUS as one of their major issues.