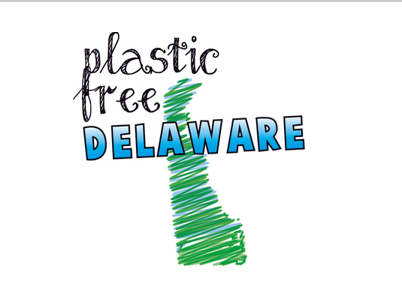 The League of Women Voters considers the protection of our environment and natural resources to be a priority.  It seeks to increase public awareness of the influence of human activities on the ecosystem.  The elimination of single use plastic bags is an important and effective way of reducing plastic in our environment.  If you support this endeavor, call your legislators and express your concern about plastic.  They need to know that you are concerned and that you want them to support legislation that will ban single use plastic bags at large stores with no fee imposed for paper pags.
The following is an email sent by Dee Durham of Plastic Free Delaware, 3/10/19.  Make sure you read the update below it for new information and link to the "bag bill" and "straw resolution".
Hi all!
THE GOOD NEWS:
It looks like we will have legislation introduced in the Delaware House this week.  It may be circulated for co-sponsors by Tuesday.  It is Co-Primed by Rep. Longhurst, Rep. Brady, Sen, Paradee and Sen. McDowell.  It is an outright ban on single use plastic bags at the larger retailers. The action item right now is to get calls and emails in to state Representative and Senators and ask them to please sign on as co-sponsors. 
MORE GOOD NEWS:
The bill may be heard as soon as Wednesday 3/20 in the House Natural Resources Committee.  As soon as this is confirmed and we know the assigned bill #, we will let you know.  We hope to get as many folks of all ages – students encouraged!! - to attend and testify at the House and Senate Committee hearings.  Those representing organizations get 4 minutes, individuals get 2 minutes.  There will be a sign up clipboard as you enter the hearing room if you want to speak.
THE NOT SO GOOD NEWS:
The bill would accomplish a ban on single use bags at the largest stores, with certain exceptions, but it does not contain a fee on paper bags.  Our preference – modeled after legislation across the country – would be to include a fee on paper bags.  Our goal is to change culture and encourage consumers to switch to reusable bags.  Where "ban only" laws have been tried (e.g. Chicago), they needed to come back and institute a fee later as the higher costs of paper bags are simply passed on to consumers, and the desired switch to reusable bags is also not achieved.  It is possible an amendment will accomplish this or we will need to achieve this down the road.  But, we hope in the meantime that we can get this bill passed and move the needle forward to address plastic pollution in Delaware.
More information is available here: www.plasticfreedelaware.org/bags .  Please let me know if you want additional information.
Find your state legislator here: https://delaware.gov/ (scroll all the way to the bottom)
Please send request for support and co-sponsorship to your House and Senate legislators and share with your members/constituents as well.
Thank you in advance for your help.  Will let you know as soon as I have more details!
Dee
Dee Durham
Plastic Free Delaware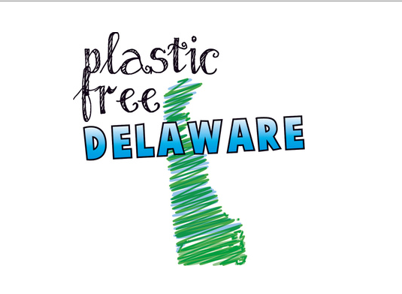 FOLLOW UP (3/14/19):

BAG BILL (latest version) is circulating now to Democrats on the House & Senate Natural Resource committees for co-sponsorship. Emails now to these members encouraging them to sign on would be helpful: Sen. Hansen, and Reps. Heffernan, Griffith, Carson, Kowalko, Bush, Bentz.
My understanding is that after Monday the bill will be circulated more widely for broader co-sponsorship.
SO, it does not appear it will be on committee agenda next week.  Stay tuned.  We will let you know as soon as it is scheduled.

HOUSE RESOLUTION ON STRAWS (HR7),  Being voted on in the House on Wednesday 3/27.  Not really an opportunity for testimony, but emails can be send to all House members until then encouraging them to support HR7
 Thank you for spreading the word and encouraging broad public support.
Dee
Plastic Free Delaware