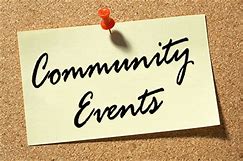 The following community events are not sponsored by the League but may be of interest to its members:
October 15 (12:00 PM to 1:30 PM):  Youth Empowerment: From the State House to Capitol Hill, a forum presnted by the Biden Intitute on youth involvement in public service, to be held at Trabant Theater Trabant University Center 17 W Main Street, Newark, DE 19716. For additional information on the speakers and to register, go to this link. 


October 23 (6pm):  The Inland Bays Foundation (IBF) annual "Love Our Inland Bays Dinner" will be held at the Irish Eyes Restaurant in Lewes, DE.   The award winner this year will be Sussex Alliance for Responsible Growth (SARG).  Tickets may be purchased at this link .
October 21 (10am):  Doug Tallamy, Author and lecturer, will give a free public lecture about  the specialized relationships between animals and plants. 

The lecture will be held in the 2nd-floor Commissioners Room at City Hall, 229 Rehoboth Avenue, Rehoboth Beach, Delaware.
October 29th (5pm registation, 6pm dinner):  2019 Governor's Outstanding Volunteer Awards event.  Former LWVSC member John Austin has been posthumously awarded the 2019 Governor's Outstanding Volunteer. John's wife (and fellow LWVSC member) Marti will receive John's award at the Dover Downs Conference Center. Tickets are $44/person.  To attend RSVP here:  https://2019governorsoutstandingvolunteerawards.eventbrite.com

November 7th (6-9pm):  Wine and Dine Event to benefit Read Aloud Delaware, will be held at the Boardwalk Plaza Hotel and Victoria's Restaurant, Rehoboth Beach.  Four course dinner and gratuity, wine pairings and live musical entertainment, are included in $60/person ticket.  For reservations or more info, please call 302-644-6886.
November 7 (6:30-8:30):  Delaware Politics 102, a free event presented by Women's March Sussex and the 14th Democratic Representative District, will be held at the Forgotten Mile Ale House, Rehoboth Beach.  Designed to give participants knowledge about how the state is governed.  Registration required here at this link.
November 16th (1-3pm):  The Flow of Clean Water forum hosted by the Sierra Club and partners at the Lewes Library.  Discussion will include overall impact of clean water to Delaware citizens and to learn how legislation passes through the state government.



March 25th (6pm):  The Lewes Library in conjunction with DE Humanities is having a Women's History Panel which will focus on the suffrage anniversary and it's impact beyond, at the Lewes Library.  More details to follow as the event date draws closer.