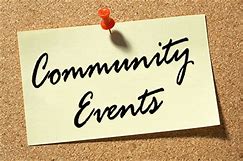 **Please check with the sponsoring organization for possible postponements or cancellations due to the coronavirus**
The following community events are not sponsored by the League but may be of interest to its members:
March 25th (6-8pm):  ***Postponed****A Woman's Work is Never Done.  The Lewes Library in conjunction with DE Humanities is having a Women's History Panel which will focus on the suffrage anniversary and it's impact beyond, at the Lewes Library.  Registration required, and to learn more about speakers at this link. ***Postponed***

March 25th (8am-4:30 pm):  ***Cancelled***A Day of Action For Gun Violence Prevention, To be held at Delaware Legislative Hall, 411 Legislative  Ave, Dover, presented by March For Our Lives. Registration and information at this link.***Cancelled***


March 26th (12-12:20pm): Distant Discussions hosted by Delaware Humanities. 

They  will use videos, shorts stories, poems, and more to bridge the gap between us, at a time when a sense of community and being united is especially important. 

Register

ahead of time, or just drop in at noon via this link:

https://zoom.us/j/111517138

  This week's short discussion will 

be based on Dr. Asch's TED talk:

Why it's so hard to make healthy decisions

.  
March 28 (10 am): ***POSTPONED**** A Citizen's Guide to Environmental Advocacy, a workshop for environmental activists, with speaker, Professor Ken Kristi.  Will be held at the  Indian River Senior Center, 214 Irons Avenue in Millsboro.  Must register by March 13th at this link.  ***POSTPONED****
March 28 (10am-12pm):  ***CANCELED***Tree Planting Event sponsored by Delaware Center for the Inland Bays.  Shuttle will leave Salted Vines Vineyard and Winery to go to the Burbage Road Reforestation Project and return to the Winery.  Discounted wine tastings available upon return.  VOLUNTEERS MUST RSVP at 302-226-8105, ext 116. ***CANCELED***


March 30th (6pm): ***POSTPONED*** Rehoboth Beach Green Drinks event at Mariachi's Restaurant, 2nd floor, 14 Wilmington Ave.  Don Long from DNREC will talk about recyling.  Mr. Long has 

over twenty

years of  professional environmental planning experience and 

currently has oversight of activities focused on waste reduction, reuse, recycling, and composting

.  Electric vehicles will be on display outside the restaurant where there is plenty of free parking. ***POSTPONED***



March 30th (7-9PM):  ***POSTPONED***

Stand Up for Gun Control Legislation

Workshop,

 

to be held at the Lewes Public Library, 111 Adams Avenue, Lewes.  Registration and Information available at this link.  ***POSTPONED***
March 31st (9-4pm): ***POSTPONED***Renewable Energy Lobby Day.  Join the Sierra Club Delaware Chapter and its partners for a Rally & Citizens Lobby Day at Legislative Hall, 411 Legislative Ave, Dover.  

Click

here for more information and how to RSVP.***POSTPONED***
March 31st (7AM-8PM): ***POSTPONED***Voting for Cape Henlopen School District operating expense referendum at the following schools:  Cape Henlopen High School, Mariner Middle, and Rehoboth Elementary School. ***POSTPONED***
April 1 (6-8 PM):  ***CANCELLED***Delaware Politics 102, presented by Womens March Sussex-DE, to be held at

Fish On, 

17300 N Village Main Blvd, 

Lewes, DE 19958

.  This event is free but reservations are required-- more information on registration will be available at this link. ***CANCELLED***
April 4th (11AM-3:30PM): Nanticoke Indian Tribe 8th Annual Ladies Luncheon, featuring Melissa Jackson Anderson who will speak about Restoring Balance in our lives.  The event will be 

held at Nutter D. Marvel Carriage Museum, 

510 South Bedford Street, Georgetown, Delaware  19947.  Please RSVP by March 20, if you plan to attend, 

at the office (302) 945-3400 or email at 

info@nanticokeindianS.org

.
April 4th:  Deadline to Register to vote in the 2020 Presidential Primary!
May and June full moon dates(TBD): Horseshoe Crab Survey Season takes place2 days before, the day of and 2 days after the full moon at night. Volunteers needed to help count crabs along stretches of the coast.  Register to be a volunteer for one or more sesssions by contacting the Delaware Center for Inland Bays at vspice@inlandbays.org.


June 2nd (7am-8pm): 2020 PRESIDENTIAL PRIMARY ELECTION DAY (date changed by Gov. State of Emergency).  To request an absentee ballot fo to this link.
June 6 (9am-1pm):  Inland Bays Cleanup, volunteers meet at Masseys Landing Boat Ramp and travel to remove trash and debris along the inland waterways.
June 13 (10am-3pm):  Native Plant Sale and Family fun Fest, held at James Farm Ecological Preserve in Ocean View.  Free admission for activities,food truck, and plant sale of native plants.


July 19th (7pm): 

Pathways to Success, Inc. fundraiser, Wish Upon a Star with Grace Field.

 It will be held at Milton Theatre,110 Union Street / Milton, DE. Tickets and info available at 

https://www.miltontheatre.com/e/wish-upon-a-star-with-broadways-grace-field-84068638561/