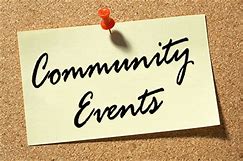 **Please check with the sponsoring organization for possible postponements or cancellations due to the coronavirus**
The following community events are not sponsored by the League but may be of interest to its members:
July 7  (7am-8pm): 2020 PRESIDENTIAL PRIMARY ELECTION DAY 

(date changed by Gov. State of Emergency).  

If you do not receive an absentee ballot by mail, request a ballot at this link.
August 22nd (9am-1pm): new date for the Inland Bays Cleanup.  More information will be posted when it becomes available.
September 26th (10am-3pm):  new date for the Delaware Center for Inland Bays' Native Plant Sale and Family Fun Fest, held at James Farm Ecological Preserve in Ocean View.  Free admission for activities, food trucks, exhibitions, and sale of native plants.  Free admission.