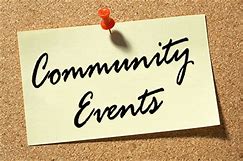 The following community events are not sponsored by the League but may be of interest to its members:
June 15 (10am):  Juneteenth Celebration, 

a celebration of the Emancipation Proclamation when slaves in Texas were notified they were actually free.  The celebration will take place

at 316 S. Railroad Avenue, Georgetown.  It begins with the parade at 10:00 a.m., followed by entertainment, food, vendors, games, and school tours at 11:00 a.m.  

 
July 20 ( 6pm):  Reproductive Rights:  Past, Present and Future, at the Lewes Public Library, presentation by Susan Cohen, former VP for Public Policy at the Guttmacher Institute in Waashiington, DC.  Click here for more information.
August 17 (6pm);  State of LGBTQ Rights in America, a presentation by Paul M. Smith is the Vice President, Litigation and Strategy, of the Campaign Legal Center, a nonpartisan, nonprofit organization that works to protect and strengthen the U.S. democratic process. This will be held at the Lewes Public Library.  Click here for more information.