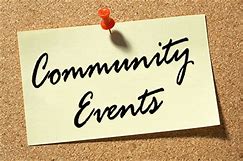 The following community events are not sponsored by the League but may be of interest to its members:
December 9th (6:30pm):  Public Hearing regarding renaming West Fourth St in Lewes, in honor of  Dr. Martin Luther King, Jr.   The hearing will take place Rollins Community Center (111 Adams Ave, Lewes, DE 19958).  NOTE THIS CHANGE IN TIME AND LOCATION.
December 9th (6:30pm): the Sussex County government's yearly food drive for community food banks kicks off at the Caroling on the Circle event on the circle in Georgetown.


December 9th (6-7:30pm): Rehoboth Beach Green Drinks will hold a discussion about clean off shore wind power and the forces opposing it.  The event will be held at Rehoboth Ale House, 15 Wimington Ave, Rehoboth.  RSVP: 240-353-4962 or 301-312-7703


December 10th (7PM-8:30PM): Charlotte King to be recognized by the SDARJ for receiving the ACLU Kandler Award.  Town Hall Meeting and reception for Ms. King, founder of the SDARJ, to be held at Friendship Baptist Church, 500 West 4th St., Lewes.
January 19th (2:00 pm): the Lewes Public Library will be the site for the "Women's March Sussex-DE: Looking Back, Marching Ahead" rally, commemorating the anniversary of the original Women's March on DC.  It will include visual displays and speakers talking about where we have been, from suffrage to the 2018 elections.


February 29th (1-2pm):  The Delta Sigma Theta Sorority will present Syl Woolford, lecturing on "The Women's Suffrage Movement, Below the Color-line", at the Lewes Public Library, 111 Adams Ave, Lewes.
March 25th (6pm):  The Lewes Library in conjunction with DE Humanities is having a Women's History Panel which will focus on the suffrage anniversary and it's impact beyond, at the Lewes Library.  More details to follow as the event date draws closer.