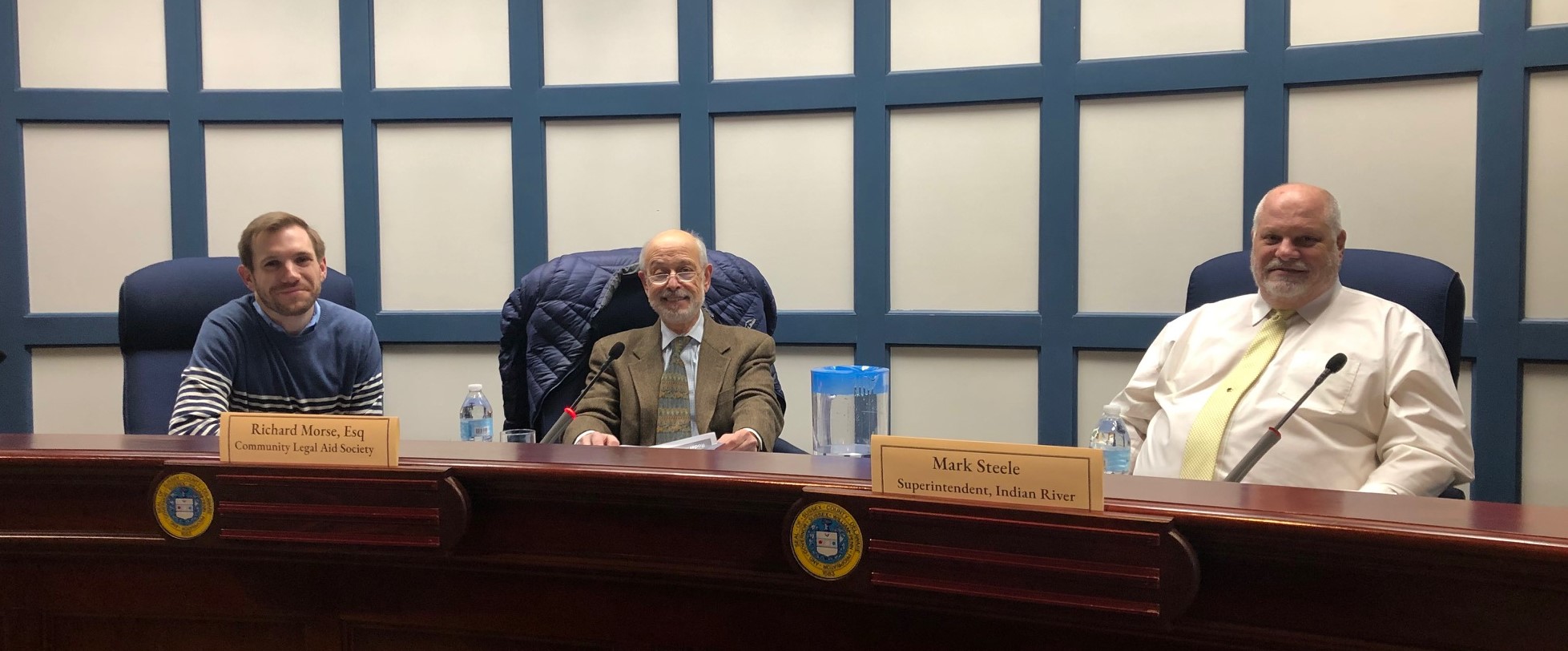 The Social Policy Committee of the League of Women Voters of Sussex County and the American Association of University Women held their second forum on the topic of the Funding of Public Education in Delaware on Wednesday, December 4, in County Council Chambers.  It was a follow-up to the forum held on September 25, which provided information about funding procedures and problems associated with these practices.  
Speakers for the December 4th forum:
Neil Kirschling, the Director of Policy and Advocacy at Rodel, an organization working to change the education system in Delaware through research, policy, practice, and partnerships. 
Richard Morse, Senior Council at Community Legal Aid Society, Inc (CLASI).  CLASI is a plaintiff in the lawsuit currently before the Court of Chancery which addresses education funding inequities and proposes solutions to address these issues.
Mark Steele, Superintendent of the Indian River School District
The speakers addressed inequities in school funding, potential solutions, the genesis and current status of the lawsuit before the Court of Chancery on providing adequate education to low income and special needs students in Delaware, etc.   Following the presentation, the audience asked related questions.
Mr. Kirschling's presentation, Education Funding, Challenges and Solutions, can be found
here.
Mr. Steele's, Indian River School District Model for Excellence, is viewable
here.

A video of the presentation is available on our YouTube page.