Location
Lewes Public Library
Lewes
19958
US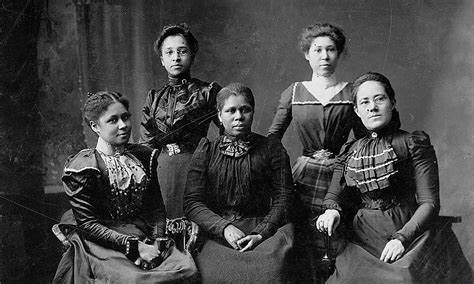 Sunday, February 16, 2020 -

2:00pm

to

4:00pm
In Observance of Black History Month, The League of Women Voters of Sussex County, Delaware, in partnership with the Southern Delaware Alliance for Racial Justice and the Lewes Public Library proudly presents:  "The Woman's Suffrage Movement Below the Color-line" by Syl Woolford.
Historian and lecturer Syl Woolford's presentation focuses on the contribution of African American women in the struggle for the right to vote. 
In 1920 the 19th Amendment was ratified, and women got the right to vote. The struggle for women to get the right to vote pre-dates the founding of the country. The struggle created many women heroes who sacrificed their time, money, and social status to win that right.
During this period of history, when women were fighting for the right to vote, the United States was in the Jim Crow Era. Schools were segregated, restaurants did not serve African- Americans, and justice through lynching were still common practices.
Disregarding these obstacles, many courageous African-American women fought to assure that African-American women got the right to vote when white women got the right to vote.
Sometimes we forget what struggles had to be overcome to arrive at the United States that we have today. It is worth a trip back in history to say thank you to the leaders of the Woman's Suffrage Movement, both white and Black.
Mr. Woolford is a member of the Delaware Heritage Commission, the Historical and Cultural Affairs - Collections Committee, the Historic Preservation Fund, and the Wilmington University - History Committee. Syl's contribution to the preservation of African-American history has been recognized by the Delaware National Education Association, the Howard High School Alumni Association, the Wilmington NAACP, and the Newark Branch NAACP.
Click here for a flyer for the event
bhm2020_flier_1.5.2018.docx
This event is free and open to the public.