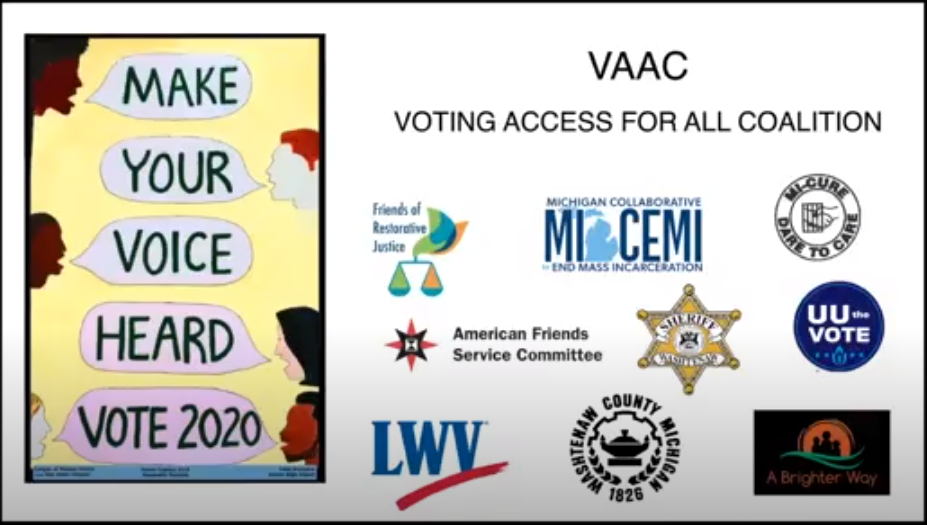 This 17-minute video
  was made with the voices of formerly incarcerated men and women whose right to vote was denied through incarceration. Listen to their stories and their important message on the importance of voting for all.  
Voting Access for All Coalition (VAAC) in partnership with the League of Women Voters of Ann Arbor Area and other county and state-wide groups involved in providing support for those incarcerated and formerly incarcerated produced this inspiring video to ensure that those in pretrial situations in our jails, those about to be released and all those formerly incarcerated from jail and prison have the opportunity to learn how to register and vote in this challenging and important time.
Please share this video and the accompanying voter guide widely.