Deleting a Page
To delete a page, use the functions on lower right hand side of the screen. Don't forget to input a revision note before clicking "Delete."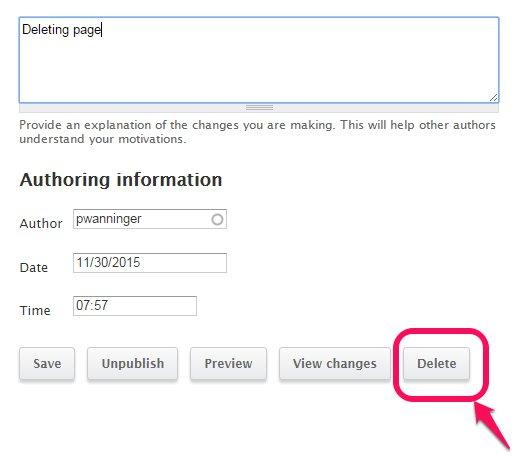 You'll get a chance to confirm your decision.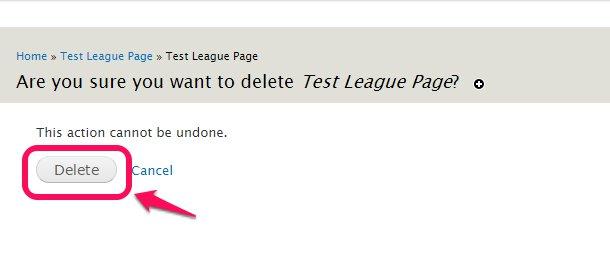 You can also bulk-delete content using the Manage Content page. For more on how to use the Manage Content screen, see this video.