Inserting Images
Inserting Images
This document is out of date due to improvements to the user interface on MyLO, but the ideas in here should get you started. This notice will be removed when the document is up to date.
Sometimes it is nice to insert an image into the middle of the main text content in a page. This helps to break up paragraphs and make a page more interesting to the reader. These types of images are often called inline images because they are placed inline with text.
To insert an image into the body area:
STEP 1: PLACE YOUR IMAGE
Place your cursor where you want the top of the image to start by clicking once in the body field.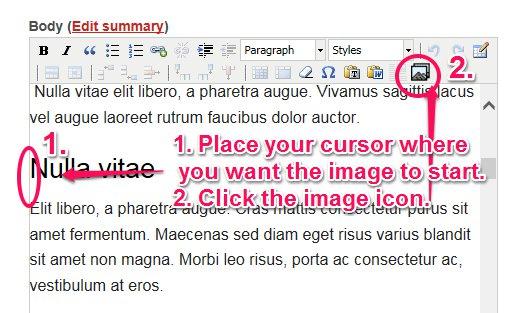 STEP 2: ADD YOUR IMAGE FILE
Click the Image icon in the visual editor.
This will open a pop up window:

Clicking "Next" bring you to the choice of destination for your image:

Then you will see the page on which you can add metadata for your image. Only two fields are required on this page: ALT TEXT and MEDIA TAG.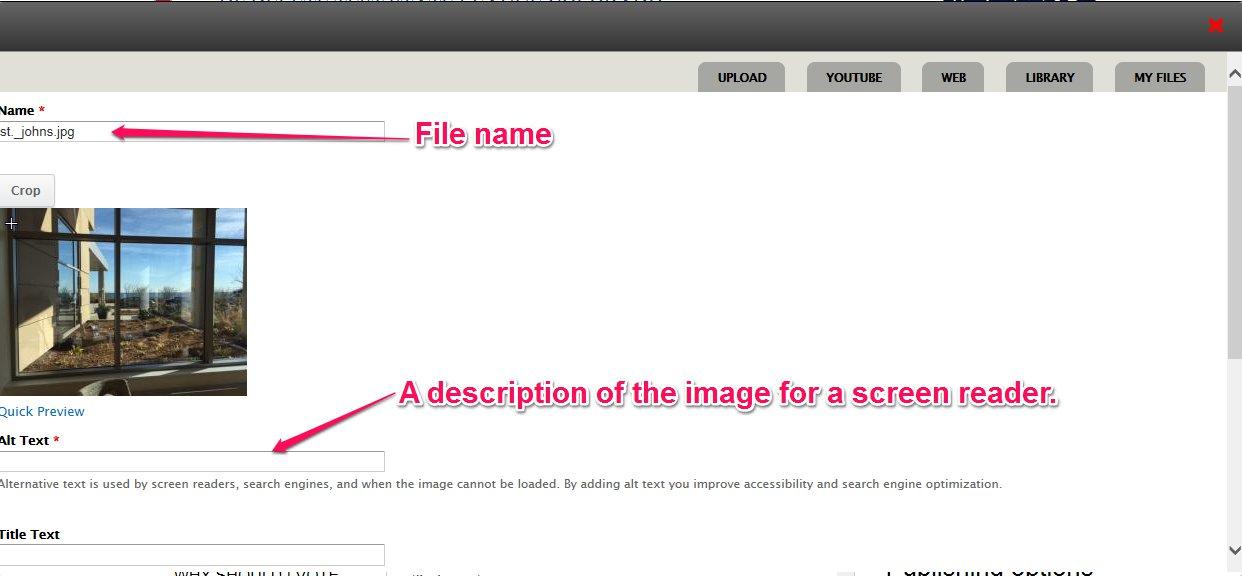 Media tags  are described in more detail in the description of how to use the LIBRARY. 
Once these two fields have been filled out, click Save.
This will product a confirmation screen. Click Submit. This will place the image in the body of the text.
You can edit an existing image by simply clicking on the image, then clicking the Image icon to open the wizard.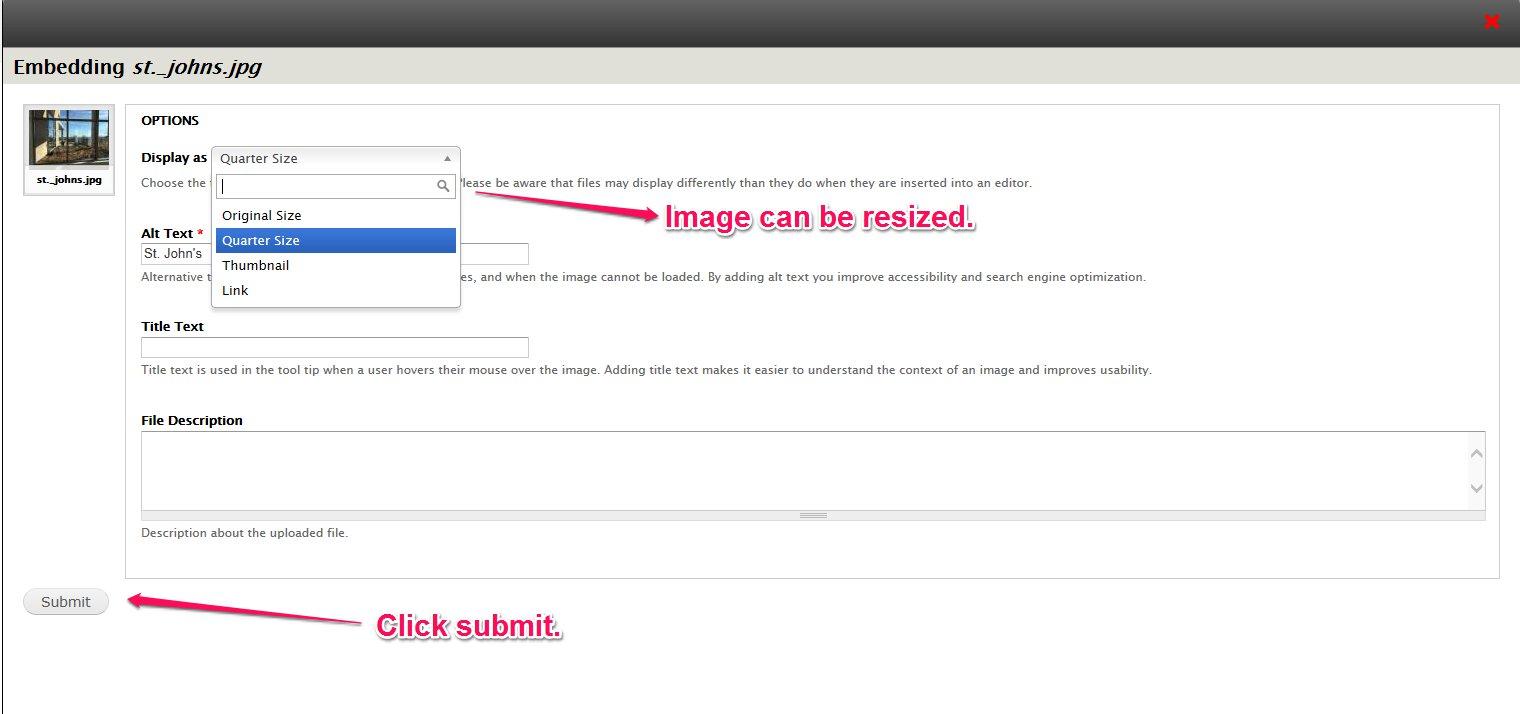 STEP 3: STYLE YOUR IMAGE
If you want your image to float and have the text wrap around it, use the Styles dropdown menu select the image (after it has been embedded in your body content) by clicking on it. Then choose either Float Image Right or Float Image Left to align the image.
MyLO FAQ Category:
General, Media, images, PDFs, Content editing