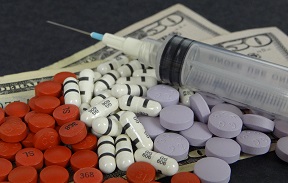 _____________________________________________
Healthy California For All Commission Submits First Report
by Pat Snyder, Health Care Issues Co-Chair
The Healthy California For All Commission, which began work in January of this year, has submitted its first report, "An Environmental Analysis of Health Care Delivery, Coverage, and Financing in California" to Governor Newsom and the chairs of the Assembly and Senate Health Committees, Senator Richard Pan, and Assembly member Jim Wood. 
The meeting on August 18th focused on financing options and considerations.  Future meetings will study issues related to provider payment; the role, if any, of intermediary organizations; eligibility, covered benefits, and patient cost-sharing; and governance and cost containment.
All commission meetings are open to the public, and public comment is actively sought.  In addition, community engagement sessions will be conducted in September and late November to secure input from groups who experience the health care system in a variety of ways, such as persons of color, underserved individuals, marginalized populations, uninsured persons, such as immigrants, and those who have lost coverage due to COVID-19 unemployment.
The Commission has scheduled monthly meetings through the end of this calendar year and is to submit its final report in February of 2021. The purpose of the Commission is to provide the Governor and Legislature with recommendations to achieve a health care delivery system for all Californians with a unified financing system.
More information including the environmental analysis and summaries of Commission meetings are available at Healthy California for All.
_____________________________________________
Issues referenced by this article: