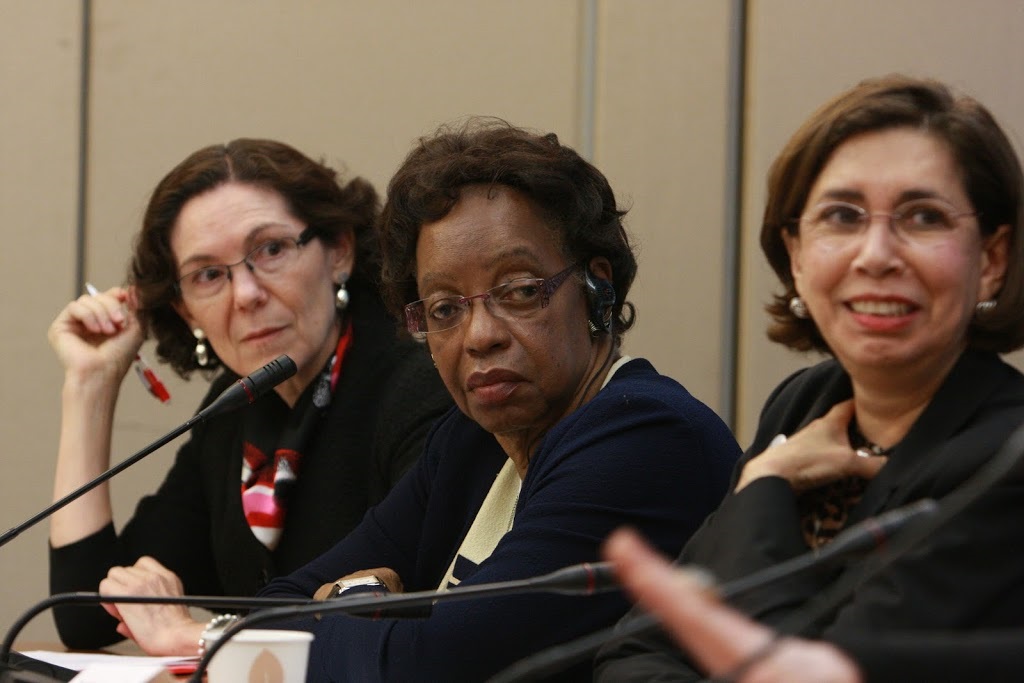 Commitment to Diversity, Equity, and Inclusion
The League of Women Voters is committed to increasing diversity, equity, and inclusion (DEI) throughout the League and the country, in principle and in practice. Diversity, equity, and inclusion are central to the organization's current and future success in engaging all individuals, households, communities, and policy makers in creating a more perfect democracy.
There shall be no barriers to full participation in this organization on the basis of gender, gender identity, ethnicity, race, native or indigenous origin, age, generation, sexual orientation, culture, religion, belief system, marital status, parental status, socioeconomic status, language, accent, ability status, mental health, educational level or background, geography, nationality, work style, work experience, job role function, thinking style, personality type, physical appearance, political perspective or affiliation, and/or any other characteristic that can be identified as recognizing or illustrating diversity.
Below are some links to articles and events focused on attaining that goal.
On Racism and Implicit Bias:
Includes thoughtful suggestions and a link to an online "bias cleanse" program from MTV's Look Different campaign, with input from the Kirwan Institute.
A book recommendation from LWVDV Boardmember Sue Brandy:  Waking Up White, by Debby Irving. 2014, Elephant Room Press. 
"Waking Up White's personal narrative is designed to work well as a rapid read, a book group book, or support reading for courses exploring racial and cultural issues."  The Board will be discussing this book at the beginning of each Board Meeting. (See Waking Up White – A New DEI Activity)
Emmanuel Acho sits down to have an "uncomfortable conversation" with white America, in order to educate and inform on racism, system racism, social injustice, rioting & the hurt African Americans are feeling today.  (See article.)