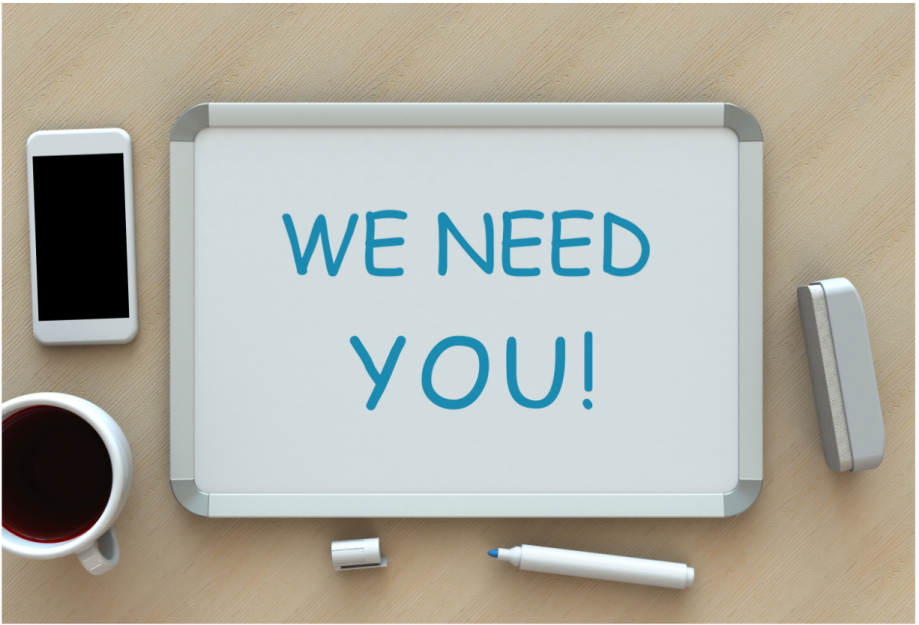 ________________________________________________________________
The League Needs You!
The League of Women Voters of Diablo Valley (LWVDV) is a volunteer-led, member-driven, grassroots organization. As an all-volunteer organization, we depend on a team of dedicated volunteers to carry out our work. We need your help to deliver our mission of Empowering Voters and Defending Democracy. Volunteers make everything we do possible!
There are many wonderful ways to get involved!  We have opportunities to work on one-time activities and short-term projects as well as on-going work with committees and leadership. Participate at whatever level you're comfortable, based on your interests and availability. Training is provided, and mentoring and job shadowing is available. 
This page provides an overview of the volunteer opportunities available.  Also, check our website often and watch our emails and newsletter for specific volunteer needs.
Please let us know what your interests are and how we can connect you to volunteer opportunities by completing our Member Interest Survey 
________________________________________________________________
Why Volunteer?
As a volunteer with LWVDV, you will:
Contribute valuable service to the community
Gain experience in leadership and collaboration
Develop your skills and learn new ones
Learn about crucial issues in your community and advocate for positive changes
Make professional contacts and develop lasting friendships
Have fun working with other terrific volunteers! 
"Volunteering for the LWVDV is a rewarding way to contribute to your community and actively participate in government in the ways that most interest you." – Anne Granlund, LWVDV President
________________________________________________________________
Join a Team!
Our committees and teams work together to plan, organize, implement and manage the League's activities and programs. Take a look at our committees and the types of activities they do on the list below. There's a lot to choose from! If you are interested in one of the committees, contact the committee coordinator at the email address provided. 
Membership Committee
Communications Team
Civic Engagement Committee
Board and Leadership Team
Voter Services Team
Contact: voter.services [at] lwvdv.org
The Voter Services Committee is responsible for voter information, education and registration. Volunteers plan activities, reach out to community partners, publicize events, help with logistics, and much more.
Voter's Edge: Contact local candidates and encourage them to post their profile information. Work as a coordinator to research and post information about local candidates, measures and propositions. Contact voters.edge [at] lwvdv.org.
Voter Registration: Help register voters at community events, stock voter registration forms in public locations, and educate the community.
Youth outreach: Work with high schools and colleges to register eligible students and educate young people about voting and civic engagement.
Get-Out-The-Vote: Plan voter education events and programs to increase voter turnout.
Candidate Forums: Serve as moderator, greeter, timekeeper, or question collector.

Pros and Cons: Help plan and deliver Pros and Cons presentations of local ballot measures.
Action-Advocacy Committee 
Contact: action-advocacy [at] lwvdv.org
The Action and Advocacy team works to get our voices heard on issues related to League priorities, such as affordable housing, healthcare, climate change, land use, redistricting and many others.
Attend committee meetings to learn about and discuss issues and League positions. 
Monitor local issues related to League positions.
Keep members informed about important issues.
When a member or an outside group requests LWVDV to take action, work together to research and discuss the issue and reach consensus regarding possible action.
Report on important issues and make recommendations for action to the LWVDV Board. 
Mobilize members to take action when approved by the Board, LWVC, or LWVUS.
Participate in legislative visits with local legislators.
Observer Corps 
Contact: observer.corps [at] lwvdv.org
The Observer Corps observes local government meetings to monitor for League-relevant items. Observers see who is there, what they are doing, the process they use, what decisions are made, and what actions are taken.
Act as the eyes and ears of the League to help hold government accountable.
Learn about the Brown Act and watch for potential violations.
Report to Leadership, Action-Advocacy and membership on key issues of relevance to League positions.
Community Conversation Team
Contact: programs [at] lwvdv.org
The Community Conversation Team, in concert with other county partners, plans and hosts virtual and in person informational presentations on topics important to our mission.  
Plans, organizes, and hosts events and presentations.
Coordinates with the Communications Team to publicize Community Conversation events.
Membership Committee
Contact: membership [at] lwvdv.org
The Membership team is responsible for member recruitment, and welcoming, orienting and engaging new members. Activities include:
New member recruitment: Staff a table at community events (such as the Women's March) and Voter Registration drives. Help at social events.
Welcome and engage new members: Contact new members with friendly calls and emails to invite them to meetings and events.  
New Member Orientation: Assist in planning, scheduling and delivering quarterly orientation meetings for new members.  (Currently provided via Zoom. When we go "live," greet attendees, help with set-up and take-down, help with hospitality, etc.)
Renewal reminders: Send letters/email/call members whose memberships are up for renewal.
Database maintenance: Maintain local and national member database
Member Interest Survey: Manage the Member Interest Survey, notify the appropriate committees about interested members.
Communications Team
Contact: communications.director [at] lwvdv.org
The Communications team works to get the word out about League programs and activities. 
Voter Newsletter: Gather articles and information from LWVDV Leadership, edit, format, publish/post and send the monthly Voter Newsletter.
Website: Review, post and update articles, events and other information on the LWVDV website, and manage and maintain the site.
Bulk Email Communications: Gather information and articles, review, revise and format, send emails, and maintain the email lists. 
Social Media Communications: Post League communications on multiple social media platforms, including Facebook, Instagram, Twitter, YouTube and Nextdoor.
Publicity: Maintain a list of news outlets and other groups interested in promoting League events, draft and send press releases, and create and distribute flyers, etc. to publicize League events and activities.
Civic Engagement Committee
Contact: civic.engagement [at] lwvdv.org 
The goal of the LWVDV Civic Engagement committee is to provide citizens with access to the information, skills, and resources they need for civil civic engagement, including media literacy, recognizing and combating misinformation and disinformation, and Civil Discourse skills. Guidelines/training provided. Activities include:
Staffing a table at community events to explain and distribute Civil Discourse brochures.
Speaking about Civil Discourse at public meetings, such as Board of Supervisor, Mayors Conference, political party central committees, and others.
Organizing and sponsoring Braver Angels workshops and events.
Developing a Civil Discourse code of conduct protocol for on-line meetings.
Giving a presentation about recognizing and combating misinformation and disinformation.
Board and Leadership Team
Contact: president [at] lwvdv.org
The Leadership team is responsible for setting the policies and direction of the League, carrying out the tasks required to fulfill our mission and representing the league in the community with the help of our volunteers. Activities include:
Serving as a committee chair
Assisting with financial management and bookkeeping
Providing technical support (Google for Non-Profits, website, Zoom)
Assisting with fundraising
Serving on the Board of Directors
________________________________________________________________
Share your skills!
Do you have special skills or experience that you would like to share with the League?  Let us know if you can help with any of the following:
Office software (Expertise in PowerPoint, Excel, etc.)
Computer and technical skills
Experience using virtual meetings (e.g., Zoom, Google Meet)
Fundraising
Graphic design
Accounting, finance and bookkeeping
Google Suite for Nonprofits
Photography and videography

Hospitality (plan and set up refreshments at in-person events)
________________________________________________________________
Other ways to get involved
Become a member: Joining LWVDV is a great way to get involved in your community and play an active role in our democracy.
Donate: Your gift will support the non-partisan work the League does in our community.
Take Action: Watch the Take Action page for alerts for information on events and pending legislation that may be of interest to our members and the community at large. 
Follow us on social media: Remember to engage with our posts and share with your friends to help spread the word.
Volunteer at an event: Help when we need extra people-power during special events such as voter registration, the Women's March and more.
Attend a program: Get to know what we do and how we get it done. (See Calendar page for upcoming events)
________________________________________________________________
Ready to volunteer or want more information?  
Please let us know what your interests are and how we can better connect you to volunteer opportunities by completing our Member Interest Survey 
If you're interested in volunteering for any of the teams listed above, contact the Committee Chair at the email address provided.
If you have other questions, please contact us at volunteer [at] lwvdv.org. 
Thank you for your interest in volunteering with LWVDV.
We look forward to your participation and support!