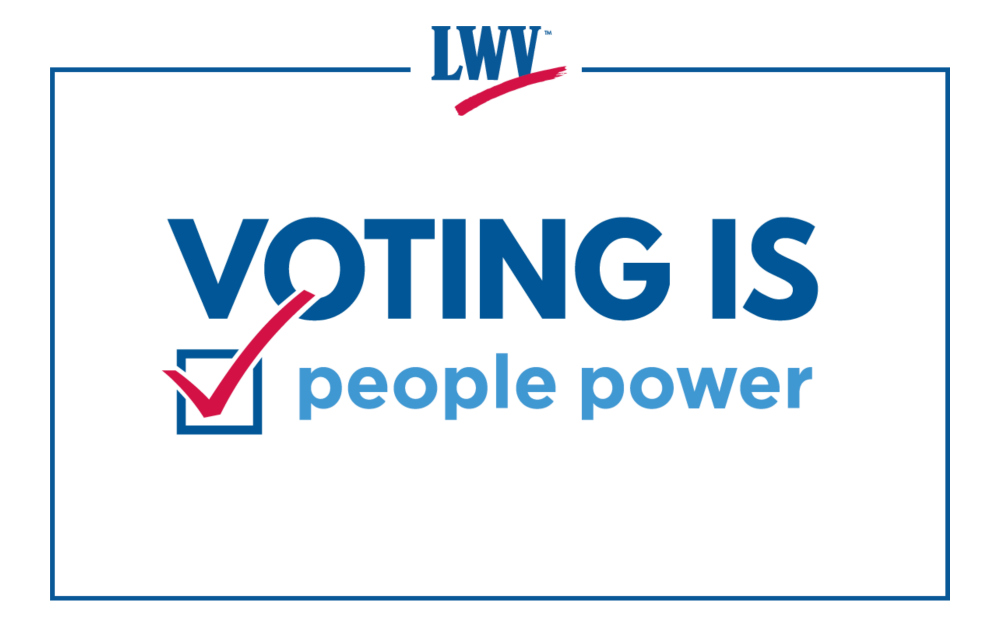 Since its founding in 1930, the League of Women Voters of Idaho has been a respected and trusted voice for citizen participation in our democracy.
Registered to Vote?
Check out Vote Idaho to see if you are registered to vote, and where to vote on Election Day.
Important Deadlines:
Absentee Ballot Application: Must be received by the county clerk on October 27, 2023 at 5pm.
Early voting ends November 3, 2023. 
Election Day is November 7, 2023: Polling places — and the county clerk's office — are open from 8 am to 8 pm. Absentee ballots must arrive at county election offices by 8:00 pm on Election Day to be counted. 
Voter Registration Requirements:
As of July 1, 2023, one of the following forms of ID will be required to register to vote:
Current Idaho driver's license or identification card
Current U.S. Passport or Federal photo Identification card
Current Tribal Identification card
Current concealed weapons license issued by a County Sheriff in Idaho
If using a current US Passport to register to vote, you will need to show one of the following documents to meet the residency requirement:  
Any of the above photo IDs with correct residence address
Current proof of insurance
Deed of trust, mortgage, lease or rental agreement
A property tax assessment, bill, or receipt
A utility bill, excluding a cellular telephone bill
A bank or credit card statement
A paystub, paycheck, or government-issued check
An intake document from a residential care or assisted living facility
Enrollment papers issued for the current school year by a high school, or an accredited institution of higher education located within the state of Idaho.
A communication on letterhead from a public or private social service agency registered with the secretary of state verifying the applicant is homeless and attesting to the applicant's residence for registration purposes.
What's on Your Ballot?
Enter your address to find your polling place, create your personalized voters' guide and find everything you need to vote! With your personalized guide, you will:
see everything that will be on your ballot,
compare candidates' positions side-by-side, and
print out a personalized ballot with your choices to take with you on Election Day.