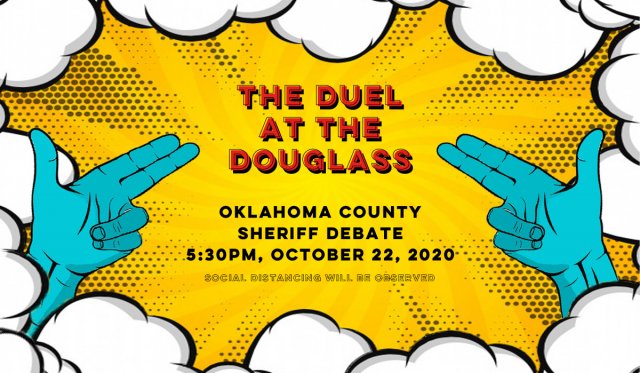 Time Range For Action Alert:
October 2, 2020

to

October 22, 2020
The 2020 race for Oklahoma County sheriff will result in the first Black sheriff to hold the office, regardless of who wins. But before either Democrat Wayland Cubit or Republican Tommie Johnson can claim that honor, the two candidates will face off in a debate hosted by NonDoc on Thursday, Oct. 22.
The Democratic candidate, Wayland Cubit, is a lieutenant in the Oklahoma City Police Department. He has worked in the department for 21 years and has spent the past 12 focused on creating and supporting programs that help at-risk-youth, according to his campaign website.
Johnson, who is currently an officer in the Norman Police Department, has been in law enforcement for nearly a decade. His platform is based on fiscal responsibility, community partnerships and promoting community safety through police presence.
Issues referenced by this action alert: