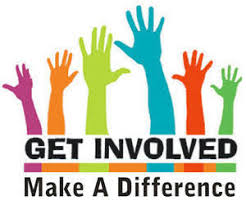 Join our Observer Corps today!

Observers are individuals who attend local government meetings, take notes, and report back to the League and the community. League members who participate in Observer Corps learn how government works and about issues that are or may become items for local study and action. Consistent League presence at local government meetings also adds to the League's visibility and credibility.
If you are interested in joining the Observer Corps, please email us at Localaction [at] lwvclackamas.org
For more information about Observer Corps standards and best practices, see the national League of Women Resource guide:  Observing Your Government in Action.
Observer Corps Report Form   (If you have difficulty opening the form, please contact Localaction [at] LWVClackamas.org.)
Click here to open the Oregon Attorney General Manual on Public Meetings
House Bill 2560, passed by the Oregon Legislature in the 2021 session, took effect on Jan. 1, 2022. It requires governing bodies to make most public meetings remotely accessible when it's "reasonably possible." The new law requires governing bodies to provide a way for people to access most public meetings remotely.
Opportunities in Voter Service & Advocacy
We also have many other volunteer opportunities in Voter Service and Advocacy.  Some are occasional, some monthly, and a few weekly.  We are looking for people who are positive and enthusiastic about civil engagement in the democratic process of government. 
Check out: 
How You Can Help for Voter Service & Education opportunities or
Make Your Voice Heard for Advocacy opportunities or 
just contact us at: Info [at] LWVClackamas.org  to learn more.