To achieve our DEI goals, the LWV HHI-BA has formed partnerships with key nonpartisan community organizations that serve under-represented groups in the political, social, and economic life of Hilton Head Island and the Bluffton Area. The partners listed below have joined us in this broader racial justice and diversity effort.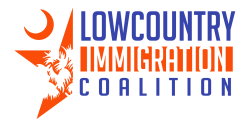 The Lowcountry Immigration Coalition, founded in 2010, is a 501(c)3 non-profit the purpose of which is to educate, inform, communicate and advocate for the local, State and National Latino communities in support of immigration policies to advance a human rights agenda, including the protection of civil rights, prevention of discrimination, and education on cultural awareness.
The Lowcountry Immigration Coalition can be found on Facebook under that title.  Our logo is attached.  Questions regarding the Coalition can be directed to Co-Chair(s) Eric Esquivel at 843-681-2393 or George Kanuck at 843-705-5403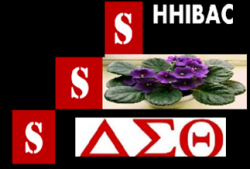 Delta Sigma Theta Sorority, Incorporated is a private, public service organization with over 900 collegiate and alumnae chapters in communities around the world. The Hilton Head Island-Bluffton Alumnae Chapter, chartered on February 26, 2012, is one of those chapters as we continue and expand the goals and mission of our National Organization by providing assistance and support to our service area via partnership and initiated programs. 
Like the LWVHHI-BA, our chapter supports education in Beaufort and Jasper Counties through scholarships to graduating high school seniors and with recent gifts of computers and webcams to classrooms in Hilton Head and Hardeeville Elementary Schools to support virtual learning during the COVID pandemic. The chapter has mentoring programs that help girls and young women at the elementary through high school levels to grow in their skills, knowledge, and aspirations. The elementary program for 5th graders at Hardeeville ES is called Gr8 Girls, the middle school program is called the Delta Academy, and the high school program is called Delta GEMS.
The HHIBAC of Delta Sigma Theta Sorority, Inc is pleased to partner with the League of Women Voters through membership, voter registration, candidate forums, letter-writing campaigns to elected officials, and election day support to voters, by way of our Social Action and Political Awareness focus. HHIBACs other programs in Economic Development and Physical and Mental Health are also avenues for parallel work with the League.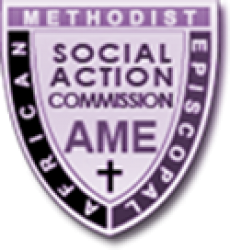 The Social Action Commission (SAC) is the social justice arm of the African Methodist Episcopal Church (AMEC).  Its focus is on affirming actions that fight for civil rights and social justice in our community and beyond. Social Action is a fundamental ministry in African Methodism, and a basic tenet is a democratic vote. We conduct programs to register eligible voters, projects to educate the electorate on issues, and present actions to motivate and encourage participation in our democracy by exercising the right to vote.  General membership is open to those who support concepts of civil rights and social justice.  Contact: Claryce Gibbons-Allen, President, 843-368-4208, cvgallen [at] yahoo.com