WHAT WE DO--FOCUS FOR ACTION
The League of Women Voters takes action on an issue or advocates for a cause w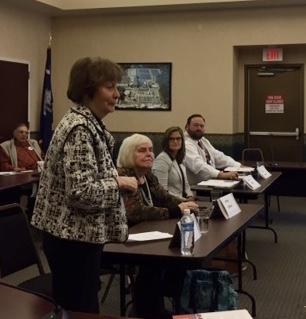 hen there is an existing League position that supports the issue or speaks to the cause.
Positions result from a process of study. Any given study, whether it be National, State, or Local, is thorough in its pursuit of facts and details. As the study progresses, a continuing discussion of the pros and cons of each situation occurs. Prior to the results of the study being presented to the general membership, study committee members fashion consensus questions that are then addressed by the membership.
Additional discussion, pro and con, takes place as members (not part of the study committee) learn the scope of the study. After the members reach consensus, the board forms positions based on that consensus.
It is the consensus statement — the statement resulting from the consensus questions — that becomes a position. Firm action or advocacy can then be taken on the particular issue addressed by the position. Without a position, action/advocacy cannot be taken.
LWVSC STATE PUBLIC POLICY POSITIONS
League of Women Voters of South Carolina Program and Action Priorities
LWVHHI-BA LOCAL PUBLIC POLICY POSITIONS
Electoral Democracy
Redistricting (Adopted 2018) We support the drawing of voting district lines following the decennial census that reflect strict anti-gerrymandering standards at all levels of government, in accordance with the LWVSC redistricting position. More specifically, we support the adoption of these standards to redistricting maps drawn at the County Council, School Board, and Town Council levels of government. 
Transparency (Adopted 2020) We support transparency at all levels of government.
Natural Resources
Beach Management (Adopted 2003-2004; revised 2018):  We support beach management projects that are for the public good rather than for the benefit of private property.  Such projects should make use of re-nourishment methods first and employ hard structures only when nourishment alone is ineffective.  Clear goals and quantitatively designed measures of each project's success should be established and ensured by careful, professional monitoring over the long term.  If a hard structure is demonstrated to adversely affect nearby beaches, mitigation, re-design or removal should be required.  
Drinking-Water and Sewer Service (Adopted 2015) We support the conservation and preservation of available drinking water and the availability of sewer service.
Off-Shore Seismic Testing and Drilling (Adopted 2018)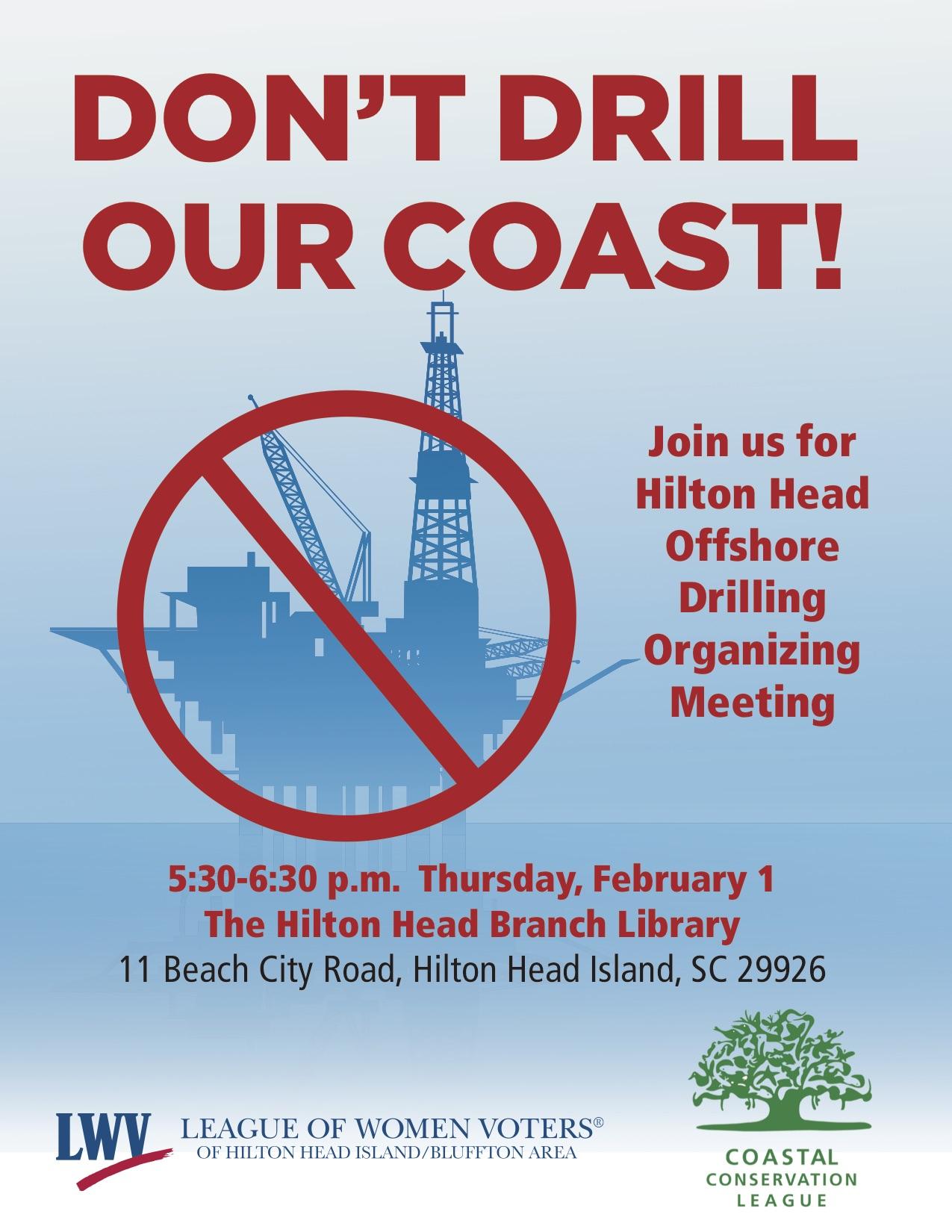 We believe that seismic testing in an attempt to locate deposits of oil or natural gas off South Carolina's Atlantic shore would severely endanger the ocean's living creatures and that any uncertain benefits that might be realized from off-shore drilling there are far outweighed by the potential for great damage to the state's natural environment, its tourist-based economy, and the health and quality of life of its residents.
Transportation 
Accommodations Tax Funding (Adopted 2003-2004) Accommodations Tax (A-Tax) monies may be an appropriate source of funding for regional public transportation. 
Comprehensive Transportation Plan (Adopted 2003-2004) County Council should put a comprehensive transportation plan in place within a reasonable time.
LWVSC (STATE) POSITIONS OF PARTICULAR INTEREST
Education
State funding issues (including Act 388) and needed response for poor rural districts (2015)
Teacher recruitment and retention requires a multi-year plan to move South Carolina to a lead position in salary and benefits (2019)
Support state initiatives to prevent the inappropriate use of public funds for private and religious education (2018)
Consolidation of PK-12 funding of line items and revenue sources to eliminate duplication of administration costs with an equitable new formula where the money is allocated on a weighted per-pupil basis (2019)
Effective Local Government and Home Rule
Protection of home rule for local governments (2015);  LWVSC supports effective and empowered local government, as established in the South Carolina Constitution Chapter 8, Section 17, which states that "the provisions of this Constitution and all laws concerning local government shall be liberally conjured in their favor. Power, duties, and responsibilities granted local government subdivisions by this Constitution and by law shall include those fairly implied and not prohibited by this Constitution." (2020) 
State and Local Taxation 
Comprehensive tax reform for South Carolina (2015)
State and local taxation recommendations with special attention to concerns for natural resources, infrastructure, and education (2015)                           
LWVHHI-BA ACTION PRIORITIES FOR 2020-2021
Making Democracy Work®:
Voter Rights and Voter Access

Redistricting: We support the drawing of voting district lines following the decennial census that reflect strict anti-gerrymandering standards at all levels of government, in accordance with the LWVSC redistricting position. More specifically, we support the adoption of these standards to redistricting maps drawn at the County Council, School Board, and Town Council levels of government. (2018)

Transparency: We support transparency at all levels of government. (2020)

Equal Rights Amendment:  ratification of the ERA in South Carolina
Education
Monitor the work of the Superintendent and School Board member compliance with Board policy. (2019)
Monitor the School District budgeting process, with emphasis on capital projects, referendum, and education impact fees. (2019)
Natural Resources
Land purchases with public funds and use of Rural and Critical Lands revenue approved by referendum (2015)
Land use decision-making process of Planning Commissions and Town and County Council (2015)
Comprehensive Plan Reviews (2015)
Off-shore seismic testing and drilling (2018)
Taxation
Local revenue and taxation at County and municipal levels (2019)
Additional and Related Priorities Include: 
Citizen's right to vote
Citizen's right to know/citizen participation
Fair Housing and housing supply
Equal rights for women
Same-gender equality
Health care
Transportation
Early intervention for children at risk
Gun control