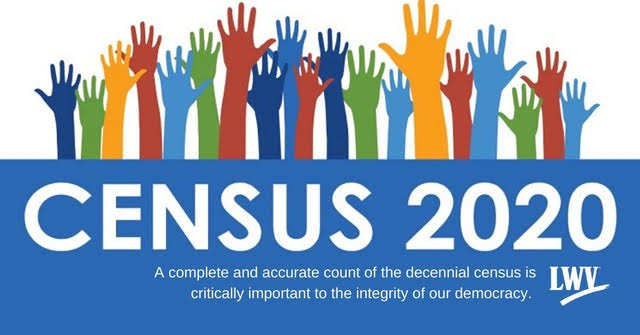 Location
Hilton Head Island Community Library
Hilton Head Island
South Carolina
South Carolina US
Wednesday, January 15, 2020 - 9:30am
Our guest speaker for our January 15th LWV General Meeting will be Ernest White who will present a program on "Everything you need to know about the US 2020 Census".  A Q & A will follow his presentation.
Getting an accurate count in the 2020 Census is critical to all communities within the United States. Millions of people, including community groups, local officials, and businesses rely on the Census to provide accurate, comprehensive data about our nation that impacts us all.
Census data is the basis for fair political representation, and this data is used to draw district lines reflective of the population.   

Community leaders use Census data to allocate resources, including public safety, planning and disaster response, education needs, hospitals, assistance for veterans, and transportation.

Business leaders use Census data to make investment decisions that boost economic growth.
We only get one chance every ten years to get this right. The Census must be done fairly and accurately.