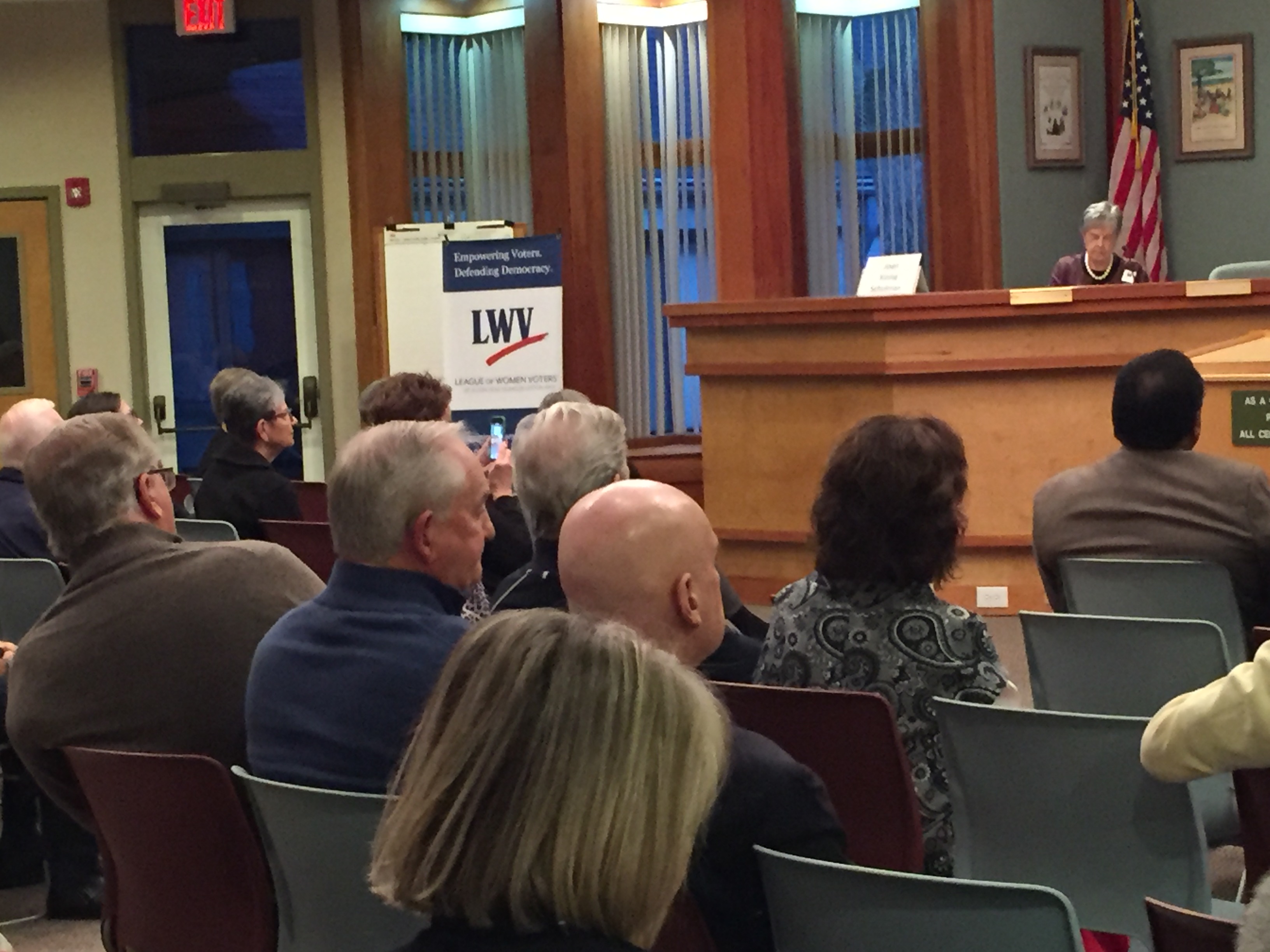 Tuesday, February 19, 2019 - 7:00am
The special election for the Ward 6 vacancy will be held Tuesday, February 19, 2019. To help inform your vote, the League's January 23 Candidate Forum has been archived on The Beaufort County Chanel. Look under "Community Events."
Don't miss the opportunity to make your voice heard. Voters have several options:
Vote absentee in person, February 1-18
Visit either the Bluffton satellite or Beaufort offices during business hours to vote in person (open Monday - Friday, February 1-18, 9 a.m. - 4 p.m.) Go to the county voter registration office,located at 15 John Galt Road in Beaufort, or the Bluffton satellite office at 61 Ulmer Road in Bluffton,fill out an absentee ballot application, and vote on the same day.
To absentee vote in-person, you must have a valid form of photo ID.
You must cast a ballot by 5 p.m. on Monday, February 18, the day before the election.
Valid reasons to vote absentee include work, travel or classes on Election Day, a role as a caregiver or illness that could interfere with voting, or age 65+. Find out more at
SCvotes.org
Request an absentee ballot by phone now
Call the Beaufort Board of Elections Office (843-255-6900) ASAP, but no later than January 30. Request to vote absentee and provide your Social Security Number or Voter Registration Number. The office can complete the application on the phone and email the form to you for your signature.
Return the signed form via FAX or as a saved document by email. The office will then mail you a ballot. Sign it promptly and return it in the envelope provided. Ballots are due by Election Day, February 19, 7 p.m. Allow ample time for mail delivery.
You can also return your ballot in person to the Board of Elections Bluffton or Beaufort offices at the addresses below:
Bluffton Office: 61B Ulmer Road, Bluffton SC 29910 (843-255-6940)
Beaufort Office: 15 John Galt Rd, Beaufort, SC 29910 (843-255-6900)
Another person may return your ballot for you, but you and your designee must fill out an authorization form to do so. This form will be included with your absentee ballot information.
Vote in person on Election Day, February 19
Polls will be open on
Election Day, February 19, from 7 a.m.-7 p.m
. Confirm your voting location at
VOTE411.org
. Bring a photo ID.