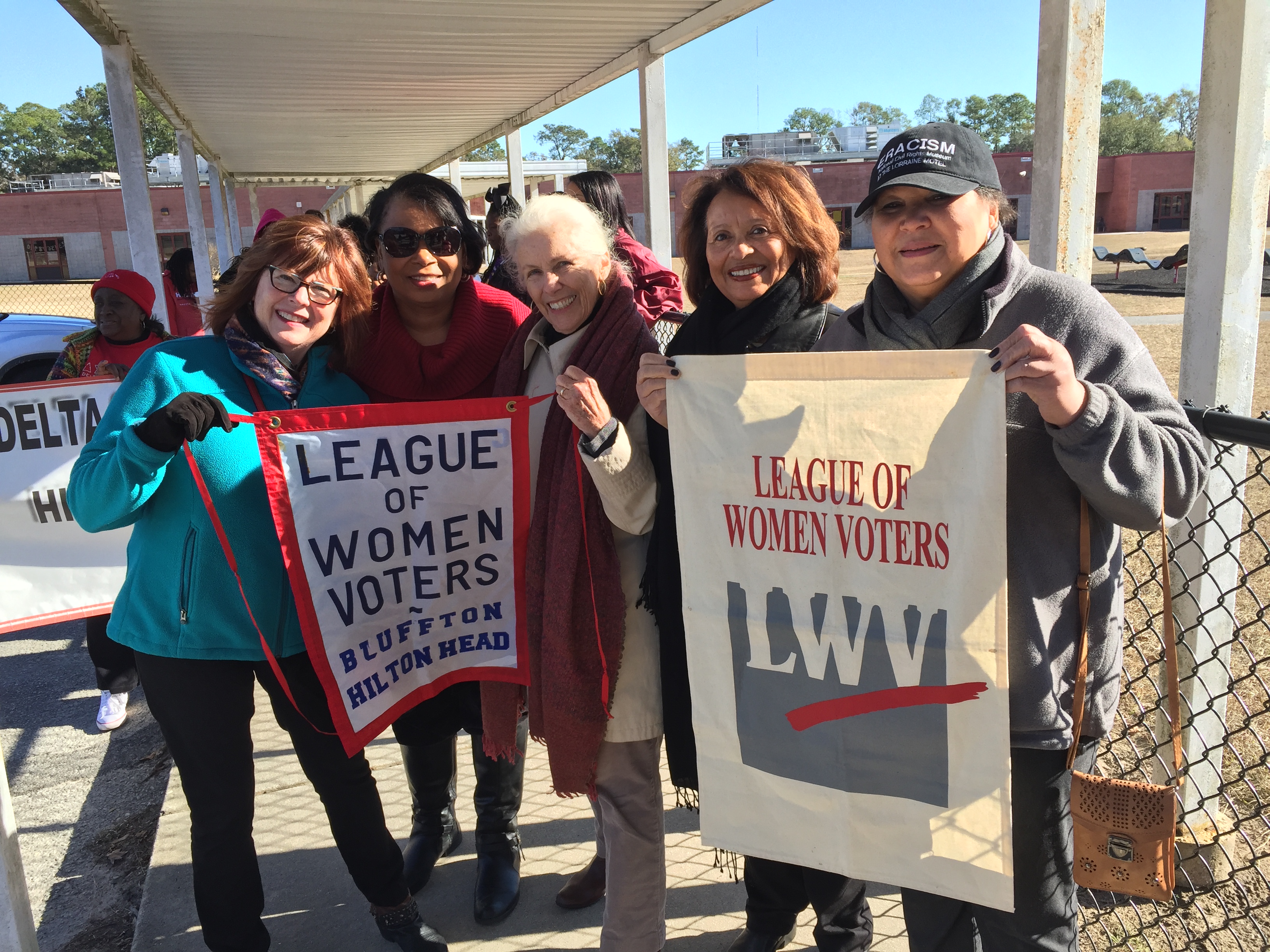 We want you to join the League of Women Voters. Everyone is welcome, age 16+. The League is not for women only!
Membership
As a member, you will:
have the opportunity to participate in local, state, and national League work
get exclusive civic information you can trust
know that your membership dues add to our grassroots strength and our financial resources.
Join us and be part of the solution!
To become a member of the League of Women Voters of Hilton Head Island and the Bluffton Area, print the following PDF document and return it with your check as directed.
Membership application form for LWV Hilton Head Island/Bluffton 
 Volunteer Opportunities
We Need You       
Committee membership is key to the League's mission: Empowering Voters. Defending Democracy. Please consider volunteering in one or more areas below that interest you. thelighthouselwvhhiba [at] gmail.com (Contact us) to meet and work with others who share your passion! You will be contacted by the appropriate committee chair.
Communications
Help increase visibility of the League via the media, Facebook, Twitter, our website, newsletter, and/or graphic design.
Education
Are you interested in how educational funding works in South Carolina, progress in eliminating the achievement gap between white and African-American and Latino students, tax credits and tuition vouchers, and other issues affecting our state and our local schools? Help monitor local and state education issues by participating in monthly meetings.
Local Issues
Keep abreast of natural resources, land use and other issues affecting Hilton Head Island and the Bluffton area. 
Membership
Help develop and execute programs to recruit, welcome, orient, and engage members.
Observer Corps
Attend Hilton Head Island or Bluffton Town Council and Planning Commission meetings to keep abreast of local issues that may be of interest to the League.  HHI: Town Council: 1st and 3rdTuesdays, 5 PM, Planning: 1stWednesday, 9 AM, 3rdWednesday, 3 PM.  Bluffton: Town Council: 2ndTuesday, 6 PM, Planning: 4thWednesday, 6 PM.
State Issues and Advocacy
Keep abreast of state issues, such as redistricting, and mobilize voters in support of League positions.
Voter Service
Help register new voters, plan and execute candidate/issue forums, and prepare voter guides/questionnaires.