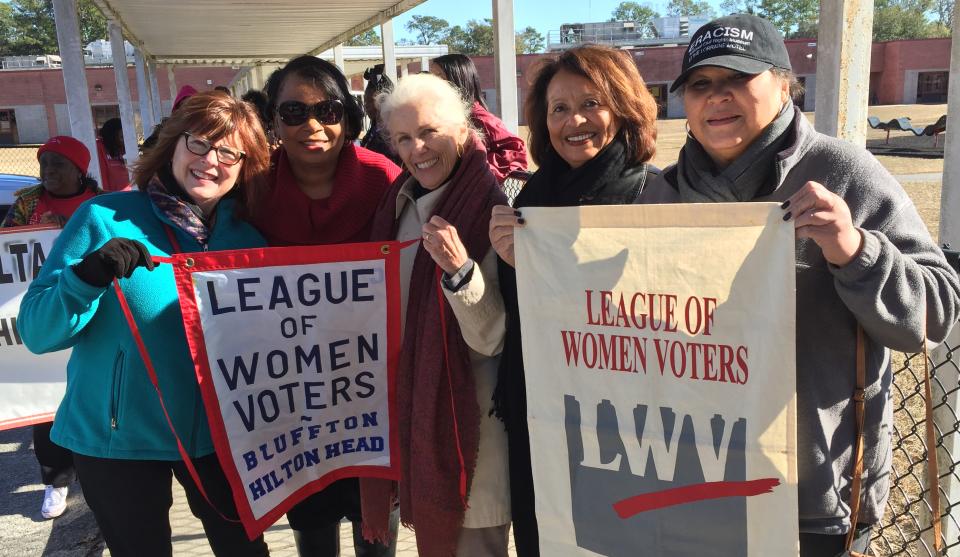 We want you to join the League of Women Voters. Everyone is welcome, age 16+. The League is not for women only!
As a member, you will:
have the opportunity to participate in local, state, and national League work
get exclusive civic information you can trust
know that your membership dues add to our grassroots strength and our financial resources.
Join us and be part of the solution!
To become a member of the League of Women Voters of Hilton Head Island and the Bluffton Area, print the following PDF document and return it with your check as directed.
Membership application form for LWV Hilton Head Island/Bluffton