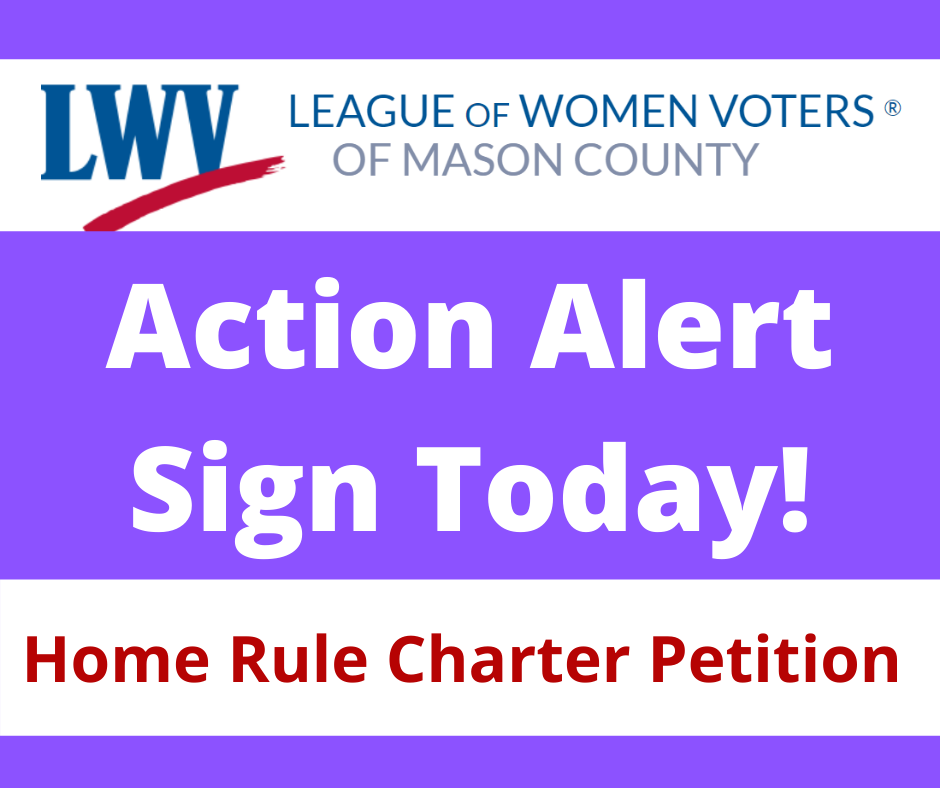 Time Range For Action Alert:
July 14, 2020

to

July 31, 2020
Sign the Petition.  We need ALL hands on deck!
An election of 15 citizen representatives (AKA freeholders) comprised of 5 members from each commissioner district should be placed on the November ballot giving the people an option to research and formally study the feasibility of Home Rule Charter in Mason County. When the study is complete and a document is produced, it will be voted on by the voters of Mason County. The whole process may take a full year, electing freeholders to study the proposition is only the first step.
Unfortunately, the County Commissioners have refused to submit a Resolution to the County Auditor, so attached is a signature petition.   We need approximately 2400 signatures by July 31st to ensure freeholder positions are on the November ballot.  Time is of the essence – but we can do it!  
Copies of signatures are acceptable, electronic signatures are not.  Simply download, sign, and scan a copy of the petition and return it to n.mcmahon1 [at] icloud.com.  Or you can mail it to:  Nancy McMahon at 3123 Scotch Meadows Ct. SE, Olympia, WA 98501 .   Please email copies of this petition to all your friends and family who also may be interested in studying home rule options for Mason County – and post it on your Facebook page with the attached petition. 
Attached is a concise explanation of home rule charter and the freeholder process to educate and share with those to whom you forward the petition.
Amy Davis and Karen Herr
C0-Presidents, League of Women Voters of Mason County
Explanation of Home Rule Charter
Issues referenced by this action alert: