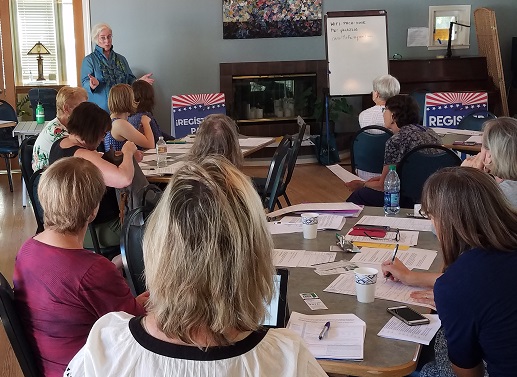 Ashley Coates and Cathleen Kirk, LWVDV Membership co-chairs
We hold orientations for new members quarterly, to give you an overview of League's history, mission, procedures, current priorities and how you can get involved.  We have plenty of volunteer opportunities coming up related to Voter Registration, the March 2020 election, League's 100-year Anniversary, and more.
If you have joined LWVDV recently and haven't yet attended an orientation, we hope to see you at our next orientation in Brentwood or Antioch!  (We can help arrange carpooling.)
Please fill out this short survey https://www.surveymonkey.com/r/8G2TJMW to indicate the dates and times you expect to be available. Please hold these dates on your calendar until we can announce in the September Voter what the winning date/time is!