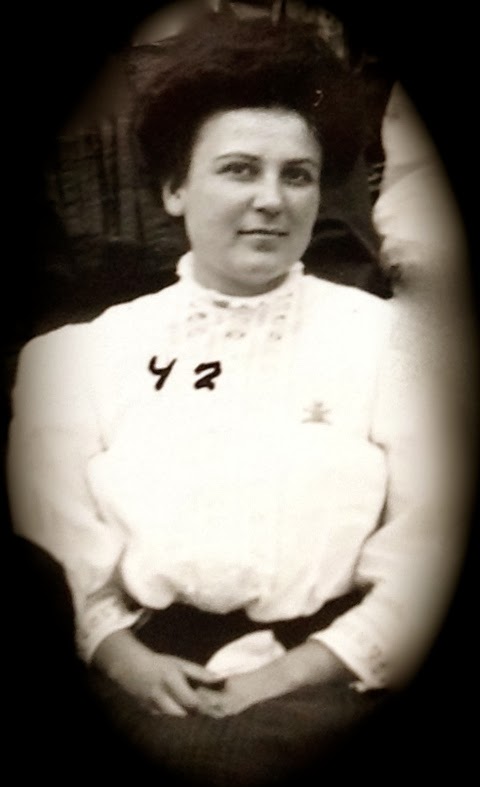 Maria Guadalupe Evangelina de Lopéz de Lowther (1881-1977)
by Shawn Gilbert, LWVDV Vice President
Maria Guadalupe Evangelina Lopéz was a Los Angeles suffragist and educator. She grew up in San Gabriel, California, where her father worked as a blacksmith. De Lopéz graduated from Pasadena High in 1897, and later completed college at the Los Angeles Normal School. She soon began teaching English as a second language at Los Angeles High School. By 1902, de Lopéz became the youngest teacher hired by UCLA, and perhaps the first Latina.
When her father died in 1904, de Lopéz and her younger sister, Ernestina, moved back into the family home to help care for their mother. The family occupied the home from 1849 to 1964. Maria did some restoration to the adobe, which is known today as La Casa de Lopéz de Lowther. Originally, the home was a part of the San Gabriel Mission, thus leaving a significant Catholic influence on de Lopéz.
In the 1910s, de Lopéz was an active campaigner in the Los Angeles region's Votes for Women Club. As a Spanish-language translator for the California statewide suffrage movement in 1911, de Lopéz organized rallies and traveled the state, speaking, in both Spanish and English, about women's voting rights.  She is often credited with being the first in the state to deliver suffrage speeches in Spanish. A week prior to the October 10, 1911, special election when California women successfully won the right to vote, de Lopéz was the featured speaker for the Votes for Women Club's large rally in Southern California, encouraging a "yes" vote on Proposition 4.
In 1913, de Lopéz was tapped to be a representative for California suffragists, to go to Washington, D.C. to march in the 1913 suffrage parade being organized by Alice Paul. Whether she attended the march is unknown.
When the U.S. entered World War I, de Lopéz took a leave of absence from her teaching responsibilities at UCLA and moved to New York City, where she learned to be an ambulance driver. She then traveled to France where she worked as an ambulance driver for the war. The French government later recognized De Lopéz for her bravery.
Sometime before the 1930s, de Lopéz met Hugh Lowther, a professor at Occidental College.  She was 38 when they married. From 1937 to 1938, Maria de Lopéz served as president of UCLA's Faculty Women's Club. Maria de Lopéz is buried at San Gabriel Christian Church in Los Angeles.
Read about more women like Maria! They are listed on our webpage at https://my.lwv.org/california/diablo-valley/suffragists-you-need-meet.