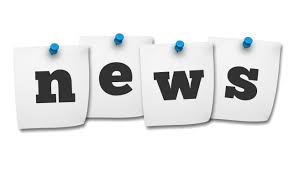 There is so much news available for us to share: newsletters, alerts, blogs, videos, as well as, online links of interest. 
 Blogs
Would you like to share an issue you care about that's related to voting rights, redistricting, money in politics, election reform, or voter education? Be a guest on this page! Share your democracy issue here! Contact us to get it on the LWV of Kent County website. Send us your ideas to: kcdelwv [at] gmail.com. Perhaps you will be first, or next guest.
  Guest Commentaries
Board approved Guest Commentaries submitted from link above, will be posted here. 
 Newsletters
Click here for Newsletters from League of Women Voters of Kent County and League of Women Voters of Delaware.
Facebook Pages
 Announcements
For special announcements, press releases, and features, check the Articles or find a link on the main menu at left.