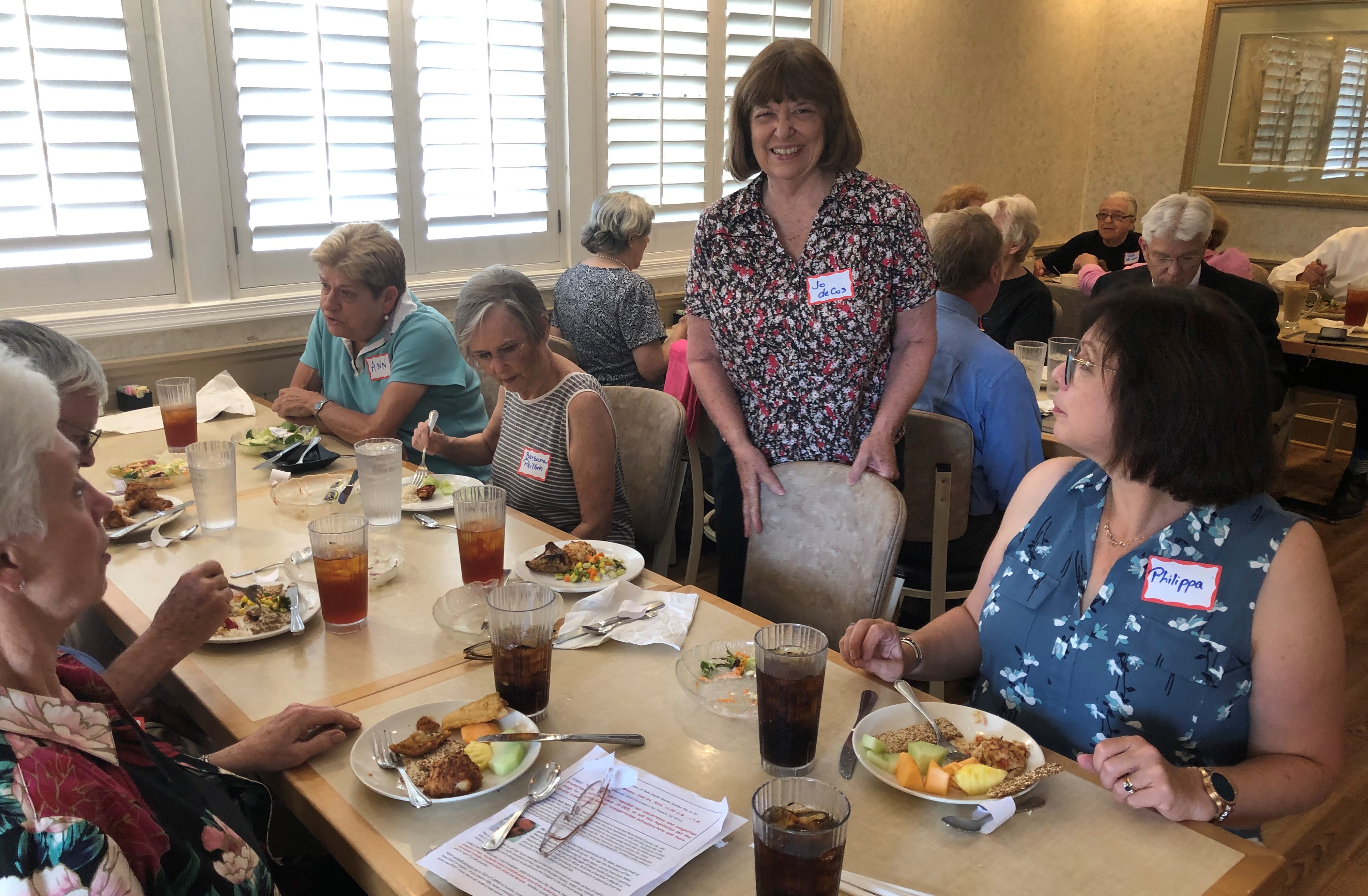 Location
Michaels Restaurant
Newark
Delaware
19713
Delaware US
Monday, June 24, 2019 -

11:30am

to

1:00pm
If you missed the 6/24 Hot Topic presentation, you can watch it here:  20190624 Hot Topic (County Ordinance 19-005)
Our speakers actually were George Haggerty and Antoni Sekowski from the New Castle County Department of Land Use, as Rich Hall was called away on business. The presentation was followed by an especially lively Question and Answer session, with lots of strong opinions expressed around the room.
Original event post...
The public is invited to all Hot Topic meetings to become informed on a wide variety of topics. It is also a time to check in with members of The League of Women Voters, make new friends, and invite your neighbors and colleagues to experience the League in an informal setting.
June Topic: "Has NCC Council repealed our concurrency and congestion protection with Ordinance 19-005, or will this legislation set the stage for building better transportation infrastructure and more livable communities?"
Richard E. Hall, General Manager of the Land Use Department of New Castle County, has kindly agreed to be our speaker at the June 24th LWVNCC Hot Topic Lunch. He will discuss the TIDs, CCEDs, and LOSs that comprise this new legislation, and will also describe the overall philosophy that led the department to present the ordinance to Council. Ordinance 19-005 includes a plan to make transportation improvements on an area-wide basis and to make sure that the last business in doesn't have to foot the whole bill. The ordinance also utilizes the state-approved planning tool, Complete Communities Enterprise Districts, a ground-breaking walkable, bike-able community concept that would be ideal for a town like Newport. Certain traffic waivers are also part of the new legislation.
Mr. Hall has 30 years of planning experience at the state and local level of government and in the nonprofit sector. Rich was the Secretary of the Maryland Department of Planning for eight years. County Executive Matt Meyer invited Rich to be General Manager of New Castle County's Land Use Department when he took office in 2016. Rich has a bachelor's degree in planning from East Carolina University and a master's in planning from the University of North Carolina at Chapel Hill. 
LWVNCC Hot Topic lunches are held at Michaels' Restaurant in Christiana.  $18.00 paid at time of the event covers buffet lunch, soft beverage and tip. Please pay in cash if at all possible. If you don't wish to buy lunch, you may come at 12:10 pm to hear the presentation only.
RSVP to the Office Manager by Sunday, June 23, so we can let the restaurant know how many to expect. If you need a ride, leave a message on the League Office phone or e-mail when you RSVP. If you have not made a reservation please come anyway.