Upcoming Events # Previous Events # Resources # Next Meeting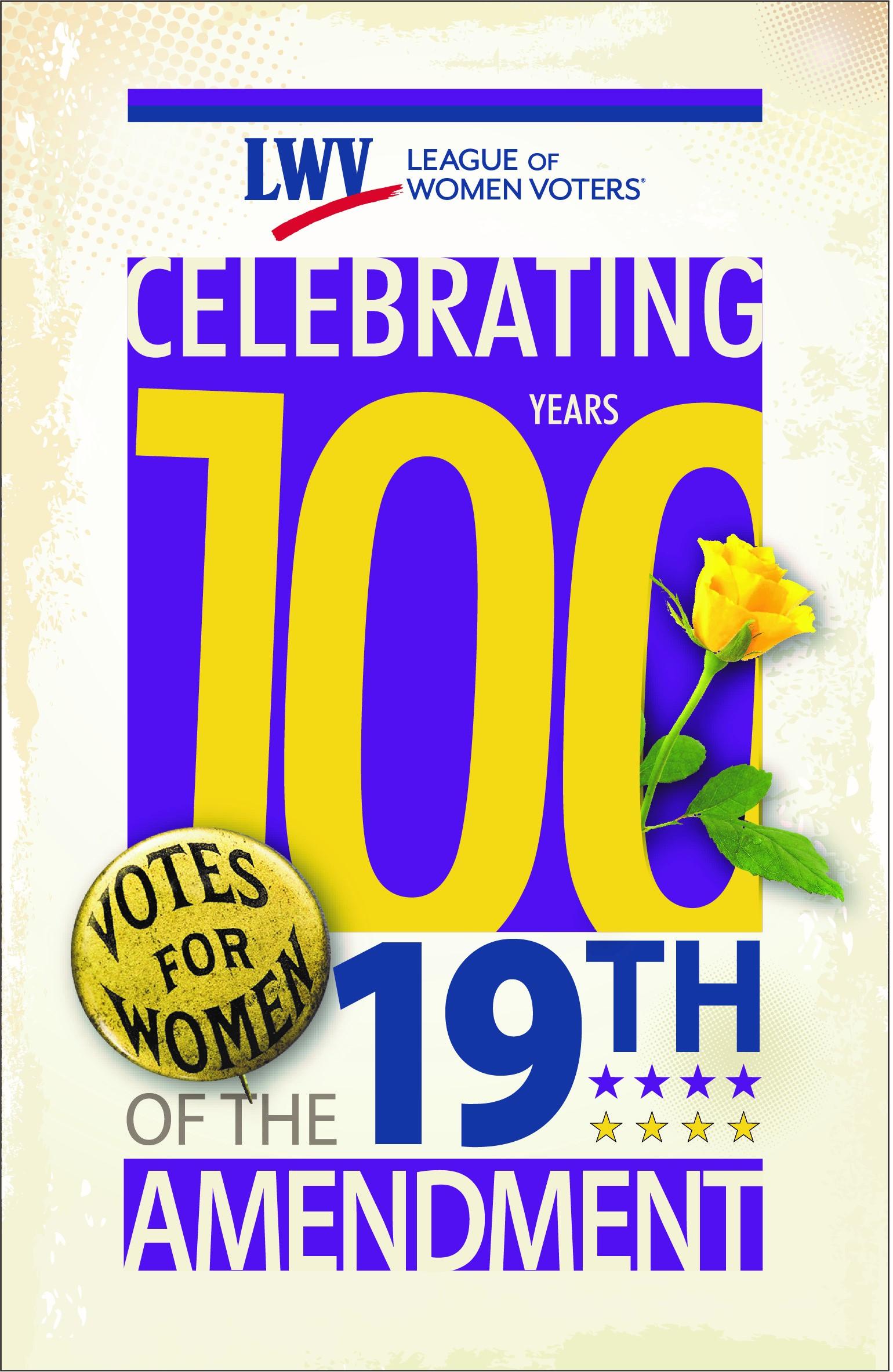 An exciting new committee of the League of Women Voters of Sussex County was formed this year to plan how to appropriately mark the 100th anniversary of the ratification of the 19th Amendment to the U.S. Constitution, granting women throughout the country the right to vote. The 19th Amendment Celebration planning committee has been hard at work developing multiple ways to celebrate this special milestone.  Many activities are in the works.
And look for this logo for all our 19th amendment celebrations in the coming year. Many thanks to Deb Quinton from It's a Snap Design, Lewes DE for her design.
Background:
The 19th Amendment was the culmination of a massive, peaceful civil rights movement by women that had its formal beginnings in 1848 at the world's first women's rights convention, in Seneca Falls, New York.  After years of struggle by women's movement advocates to gain the vote for women, the United States Congress passed the 19th Amendment granting women the right to vote in 1919. However, the amendment would not become part of the Constitution until it had been ratified by 36 states.  Delaware missed its opportunity to become the 36th state to ratify the amendment.  That honor went to Tennessee and on August 26, 1920, the 19th Amendment, was formally adopted into the U.S. Constitution.
Events:

Upcoming:
Due to Covid-19 many events have been canceled or postponed.  The following events are currently scheduled.  As more events become feasible, they will be posted here.
November 21st (2pm): University of Delaware Saturday Symposium, "OUR VOTE: Suffragist Saturday", celebrating the 100th anniversary of women's right to vote.  This Zoom webinar is free and open to the public.  A speakers panel will look at the suffrage movement in Delaware and beyond, African American women and the vote, and the culture that surrounded the crusade.  Click here for more information and here to register.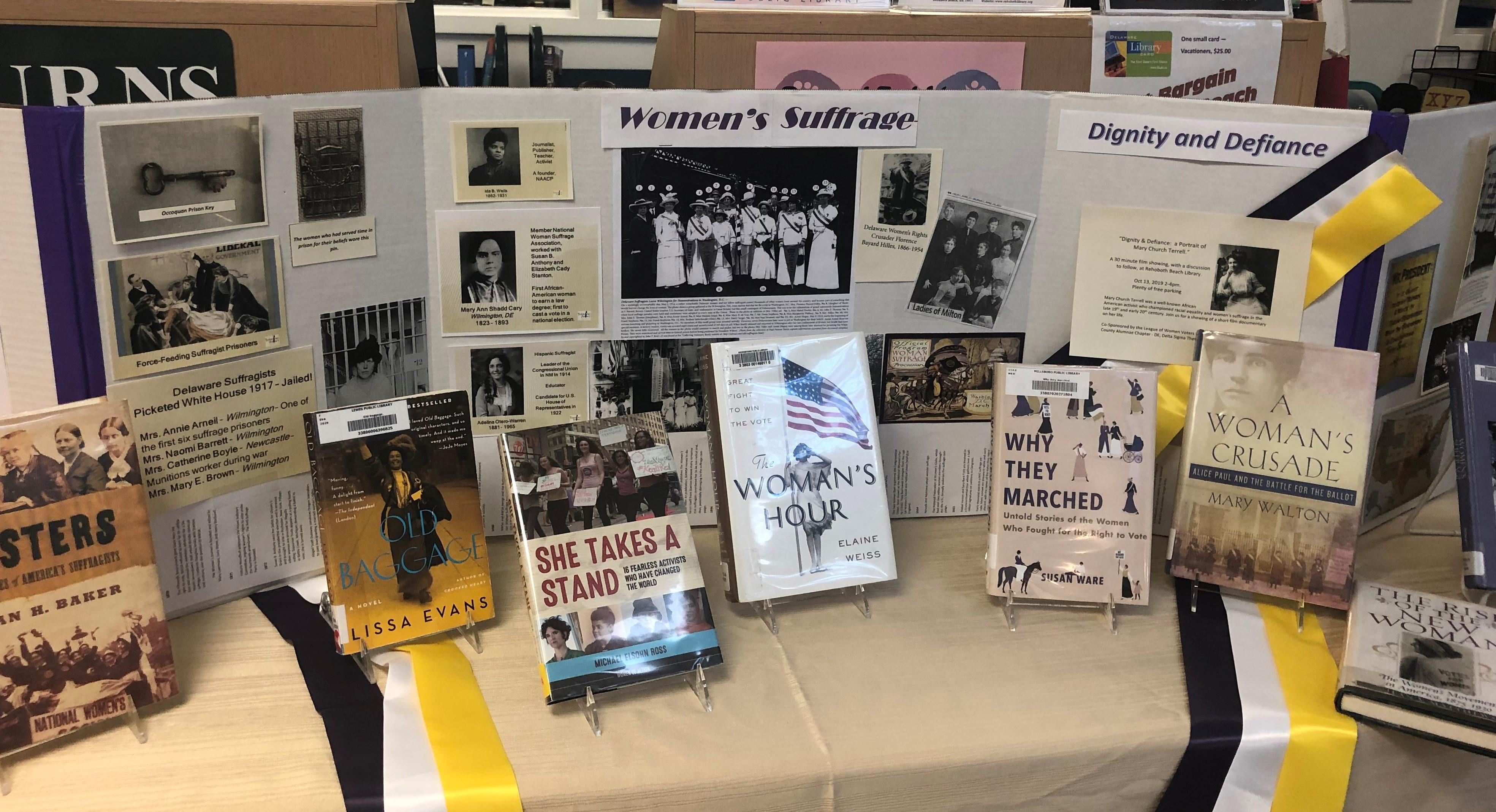 Due to the inability to plan events secondary to Covid-19 restrictions and concerns,  committee meetings have been suspended.
  If necessary, contact

marthr27

[at]

hotmail.com

(Martha Redmond)

for details.  
Minutes from Previous Meeting:
5-17-20.