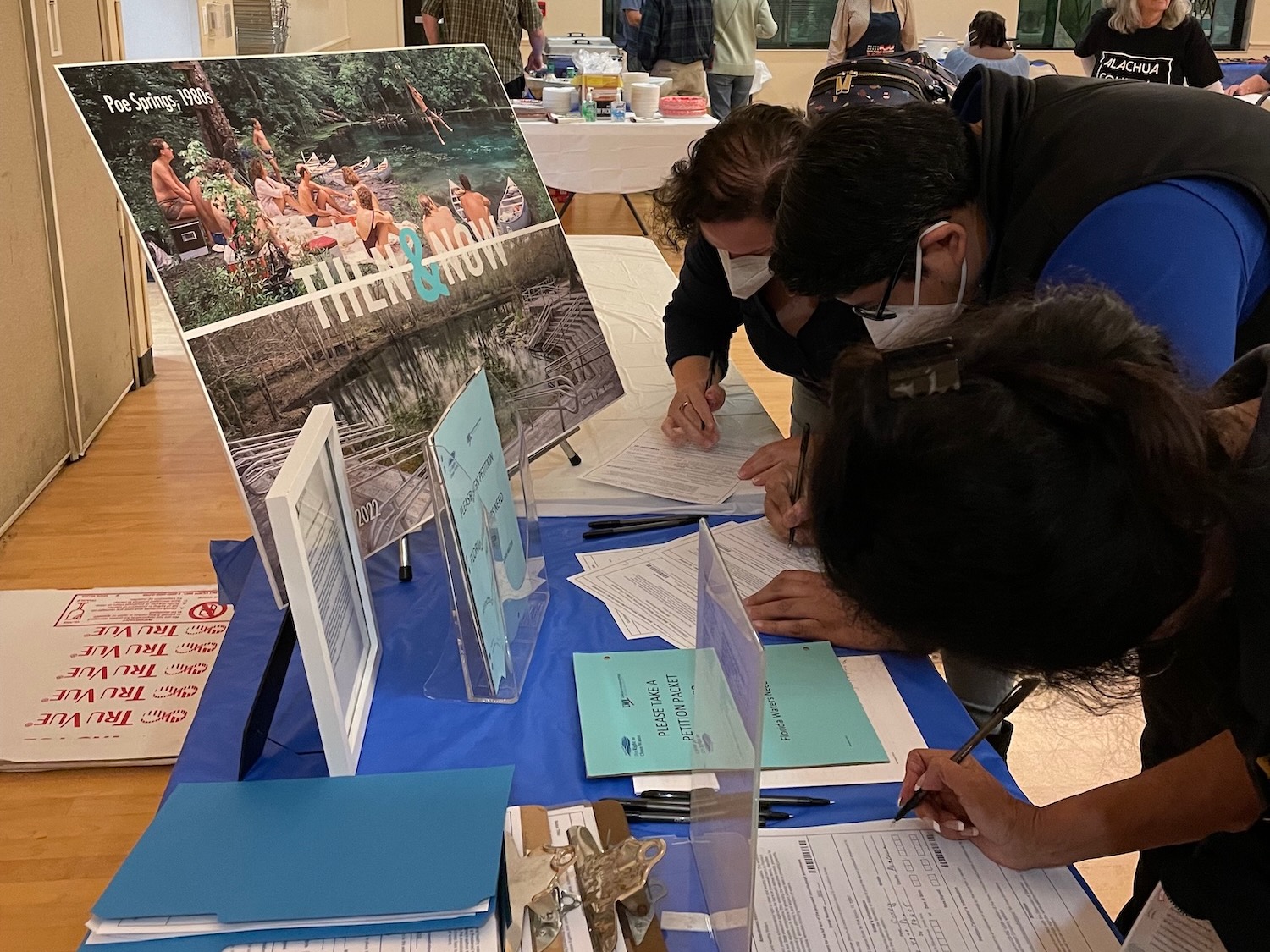 By Janice Garry
Published February 7, 2023
What is even more fundamental to your well-being than the right to free speech or the right to choose your religion? It is the right to have ample, clean water that is safe for you to consume, safe to touch or swim in, and not toxic for fish and other aquatic animals that might find their way to your dinner plate.
What is basic to the survival of all life that is often treated with cavalier disregard or, worse, treated as a commodity to sell off to the highest bidder (or lowest bidder, in some cases where it is given away for free)? You guessed it: water. Yet we allow septic tank spillage to enter the natural water system, leak into our rivers, and dump into seawater. We allow corporations to draw water from springs, sometimes without paying for it, to put into little plastic bottles and sell far and wide. We allow developers to follow water-consuming practices that take more water than our springs can replenish. We like to think that laws and regulations protect our waters. But they don't. Laws allow our waters to be overdrawn and polluted as long as permits have been granted. Permits allow pollution and overdrawing of water. They don't prevent it.
That is why we need the Right to Clean Water constitutional amendment. It makes sense. It would make having clean water a right as fundamental as other basic rights. It would make it illegal for the entities of the state of Florida (think Department of Environmental Protection) "to harm or threaten Florida waters by action or inaction, including by regulation, rule, policy, plan, standard, permit, practice." That is why the LWV of Florida and Leagues in counties across Florida, including Alachua County, have joined the effort to get a constitutional amendment, called the Right to Clean Water, on the 2024 ballot. That is why we need you.
Statewide we need 900,000 signed petitions by November 2023 to qualify the amendment for the ballot. Here in Alachua County, we are closing in on our goal of 3,000 petitions as the first milestone. The LWV of Alachua County Natural Resources and Voter Services Committees are attending events and networking with groups, neighborhoods, and individuals to obtain signatures on petitions. We need helping hands. You have helping hands! info [at] lwv-alachua.org (Contact us) with "Right to Clean Water" in the subject line and look for Volunteer Opportunities on our website and Facebook. Together we can turn the tide in favor of Florida's beautiful water systems.
To learn more, go to Right to Clean Water. You can read the amendment, read the petition, read the analysis, and be informed. Then get involved today!
Additional Articles and Resources
Issues referenced by this article: