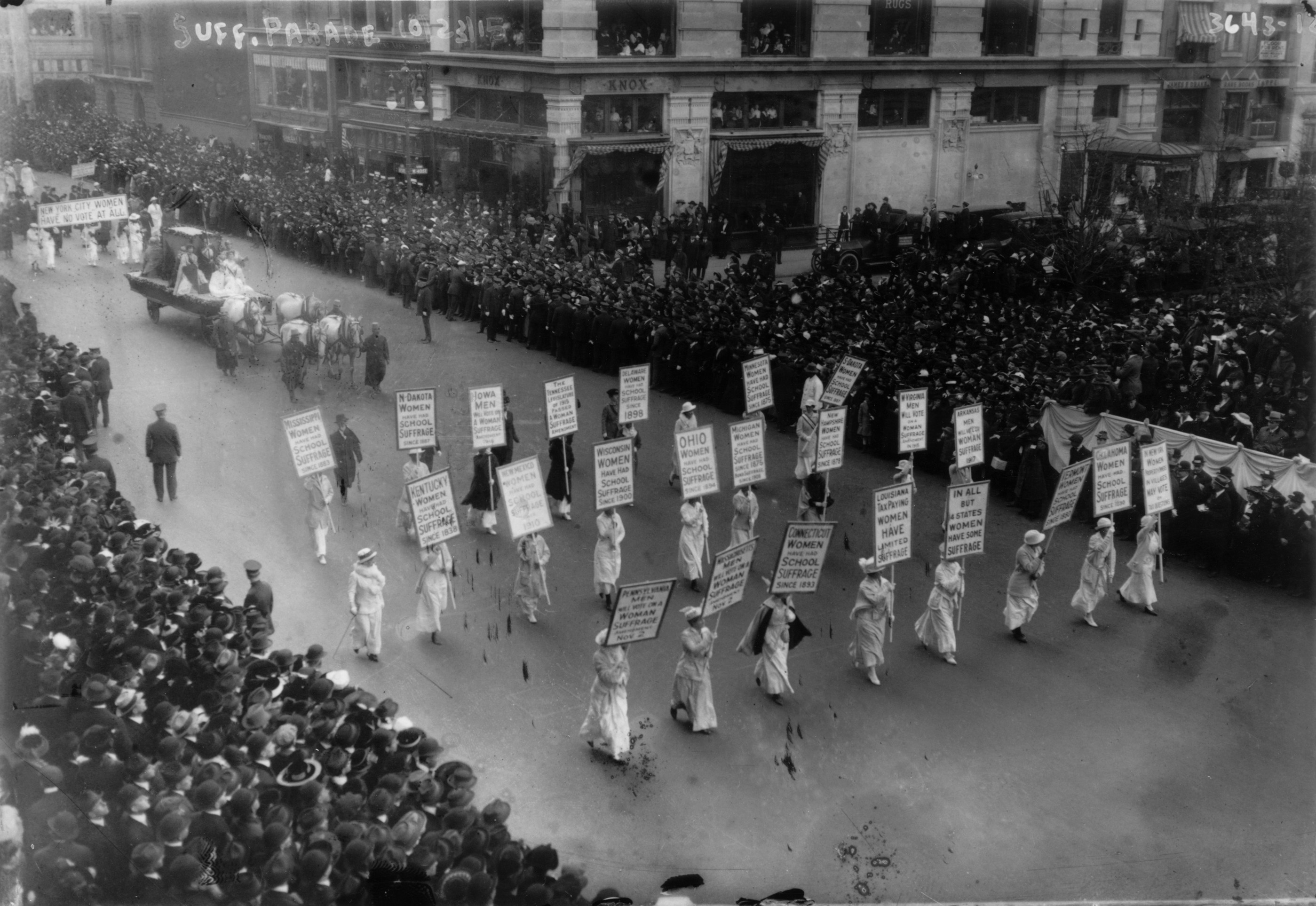 Celebrate the
100th ANNIVERSARY
OF WOMEN'S SUFFRAGE
1920 to 2020
Save this Date.  March 15, 2021, (rescheduled from 8/28/20) 100th Anniversary of Women's Suffrage Celebration.  Featuring Jamie Abrams, Professor of Law, University of Louisville on women's struggle to win the vote and challenges today. Sponsored by the League of Women Voters of Lee County and Florida Gulf Coast University.

Florida Gulf Coast University Archives "Fight for the Ballot, Voting Rights in the 20th Century": https://www.fgcu.edu/exhibitgallery/voting_rights_exhibition/  Event recordings are posted as videos on Facebook page    https://www.facebook.com/FGCU-Bradshaw-Librarys-Archives-and-Special-Collections-248058686251277
September 23, 2020 "Did Susan B. Anthony Need A Pardon? Women's Suffrage, Personhood, and Race in the 19th Century."  Presented by Dr. Jordon Von Cannon
October 8, 2020Panel Discussion:  The Right to Vote — Under Attack Again!   Under_Attack_Final_480p.mov
October 20, 2020 A Virtual conversation with Elaine Weiss, Author of The Woman's Hour: The Great Fight for the Vote.
October 28, 2020, 6-7pm via Zoom here. "Voices for Women's Suffrage," a dramatic reading that brings to life the struggles and challenges the heroes of the women's movement faced.
Feb. and Mar. 2021.  Jarrett Eady's two-part presentation in: "The History of Voting Rights in SWFL During Jim Crow".
The Women's Suffrage Centennial Commission and its partners suffrage inspired digital programming to commemorate 100 years of the 19th Amendment and Women's Right to Vote. https://www.womensvote100.org/suffragemonth  Examples:
Song Suffragettes' YouTube channel
Florida Humanities Council https://floridahumanities.org/?s=suffrage
Women 100, A National Celebration of American Women https://women100.org/ 
Smithsonian Institution https://www.si.edu/search/videos?edan_q=women%20suffrage&
 
Florida Women's Suffrage Centennial  https://floridasuffrage100.org/
 
2020 Women's Vote Centennial Initiative (WVCI)  https://www.2020centennial.org/
 
PBS https://www.pbs.org/wgbh/americanexperience/videos/?category=women&video_type=all&sort_by=featured