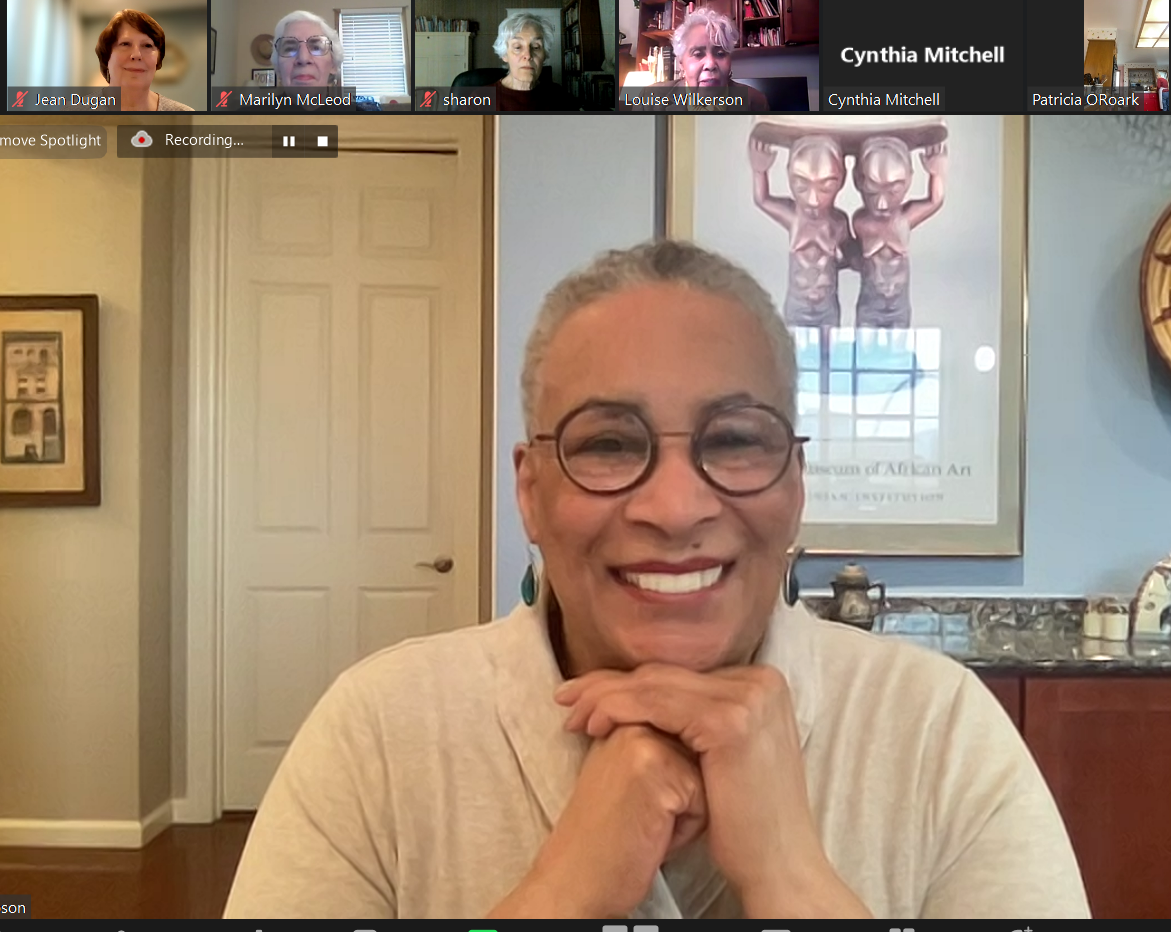 Thanks to Vivian Gibson for discussing her book, The Last Children of Mill Creek, with the LWVMO DEI book club.
Developers courted the League of Women Voters as early as 1948 to support urban renewal in St. Louis but failed for lack of a plan to find housing for the many Black families who rented from white slumlords. The city moved ahead with the plan 10 years later after the Pruitt-Igoe housing complex was built. The new Interstate took a sliver of the 465 acres that were demolished in 1959, displacing 20,000 Black residents and destroying 41 churches and 800 businesses. Learn more at
https://www.vivian-gibson.com/
.
On Feb. 16, 2023, a permanent monument to this community was unveiled by the new soccer stadium. "Pillars of the Valley" is artist Damon Davis' tribute to Mill Creek Valley.