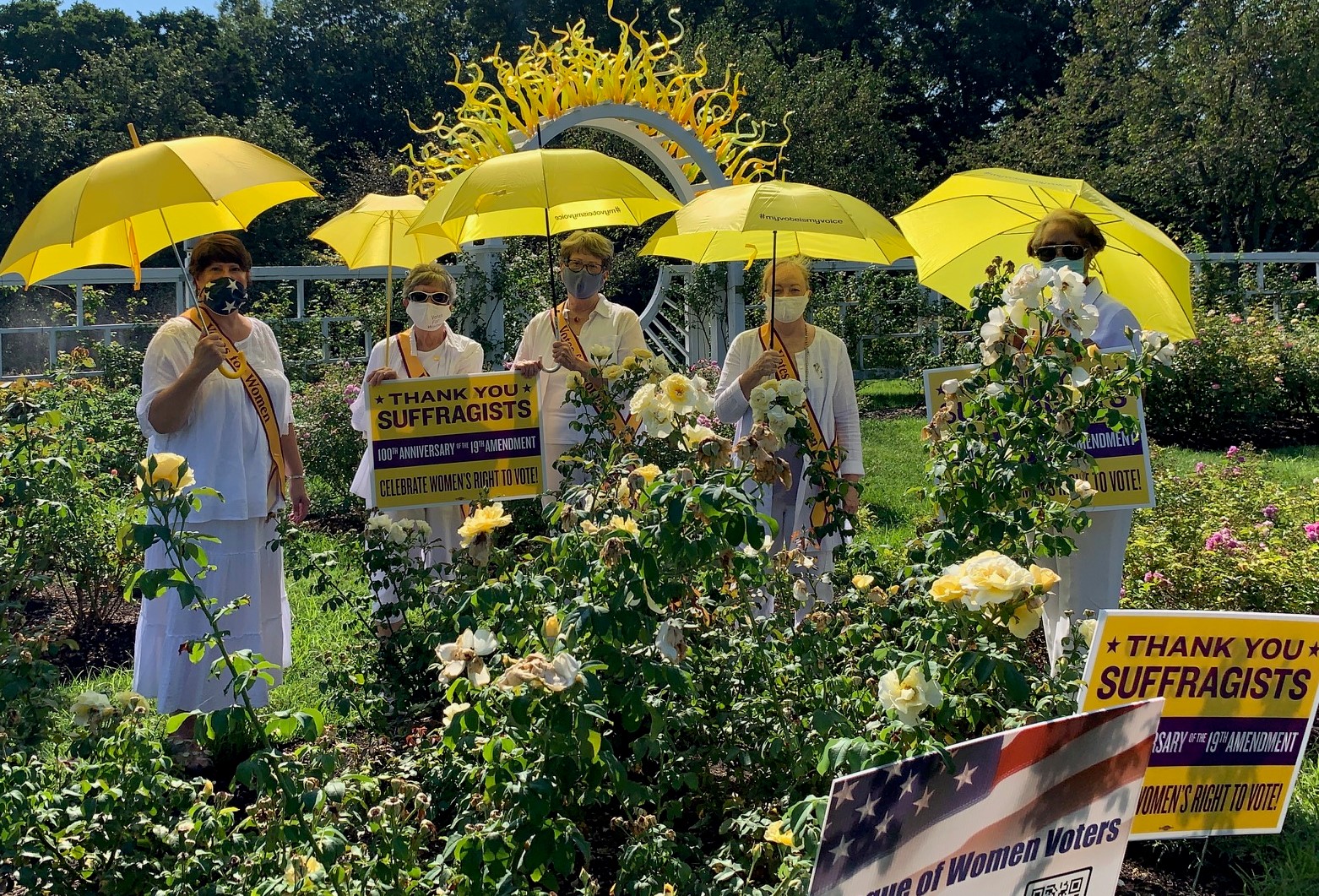 The League just released a new history called Raising Our Voices: League of Women Voters of Metro St. Louis: 1960-2022. Nicole Evelina wrote this update of Avis Carlson's book The League of Women Voters in St. Louis: The First 40 Years. 

October 1919 - League of Women Voters of Missouri Founded
Nov. 13, 1919 - St. Louis League Founded 
Feb. 14, 1920 - League of Women Voters Founded
The League was officially founded in 1920, just six months before the 19th amendment was ratified and women won the vote. Formed by the suffragists of the National American Woman Suffrage Association, the League began as a "mighty political experiment" designed to help 20 million women carry out their new responsibilities as voters.
Aug. 26,1920 - 19th Amendment Ratified
After it passed in the House and Senate, the final hurdle for the 19th Amendment was ratification by the states. As anti-suffrage groups still fought to oppose ratification, suffrage leaders mobilized to continue their pressure campaign in the states. Finally, the Amendment was ratified in Tennessee and officially made law on August 26. Our League celebrated with a variety of activities, including a media event at the Missouri History Museum, St. Louis City and County proclamations, the Missouri Botanical Garden designating a yellow rose as the "Suffrage Rose," and the St. Louis Wheel lit in suffrage colors (purple, yellow and white).
League History - The First 100 Years 
Resources on Women Fighting for the Right to Vote
'When Women Got the Right to Vote: History, Myth & Mystery' by National WWI Museum and Monument
"Crusade for the Vote" from the National Women's History Museum