Through Voter Participation Team, League members contribute to the very heart of our democracy - voter registration and voting.  Help make sure that all citizens in Lexington and Richland counties - especially first-time voters, new citizens, communities of color, and low-income citizens - have a voice in their government.

What we do:
Register voters (Spanish-speakers needed!)
Answer questions and provide information about voting procedures to make sure that everyone's vote is counted
Educate voters about upcoming elections and VOTE411.org, the League's source of nonpartisan election information
Help get out the vote by contacting registered voters before elections to encourage them to vote
Call voters or write and send postcards to remind them to vote
Guide the planning efforts of the group in a steering committee
Volunteer Benefits (and why we love the Voter Participation Team!!)
Share the pride of citizens who register to vote for the first time
Enjoy meeting and helping to empower diverse voters from all walks of life
Get to know other smart, committed League members
Get to know your community.  We partner with other organizations when possible to expand our reach, and we get out to places around Columbia
Time Commitment:
Volunteer time can range from (a) several hours to contact newly registered voters to (b) six hours for helping to staff voter registration/information tables at two events to (c) year-round participation in a steering group that meets at least once a month and plans voter registration and get-out-the vote activities.
From our volunteers:
"The issues we face are too crucial to sit on the sidelines. Your voice and participation matter. Please be a part of the solution by joining us today." Delaine Frierson, Chair, Voter Participation Team
"In September I had the joy of registering voters in a rural neighborhood with friends that look like America--diverse in race and age! This event sprang from local community conversations on racism that resulted in a collaboration of local churches and nonprofit organizations with local businesses and the League of Women Voters. Love it!  Lill Mood, volunteer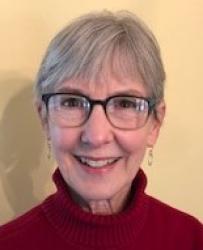 "This fall there were many rewards in registering voters, but one of the most special was meeting a man in his 50s who had been convicted of a felony when he was a 'foolish young man.' He didn't know if he was eligible to vote. Helping him register made every minute of the 3 hours I spent behind a table in front of ACE Hardware well worth the time." Mary Edmonds, volunteer
Want to know more?  Submit the form below and a volunteer will follow up.