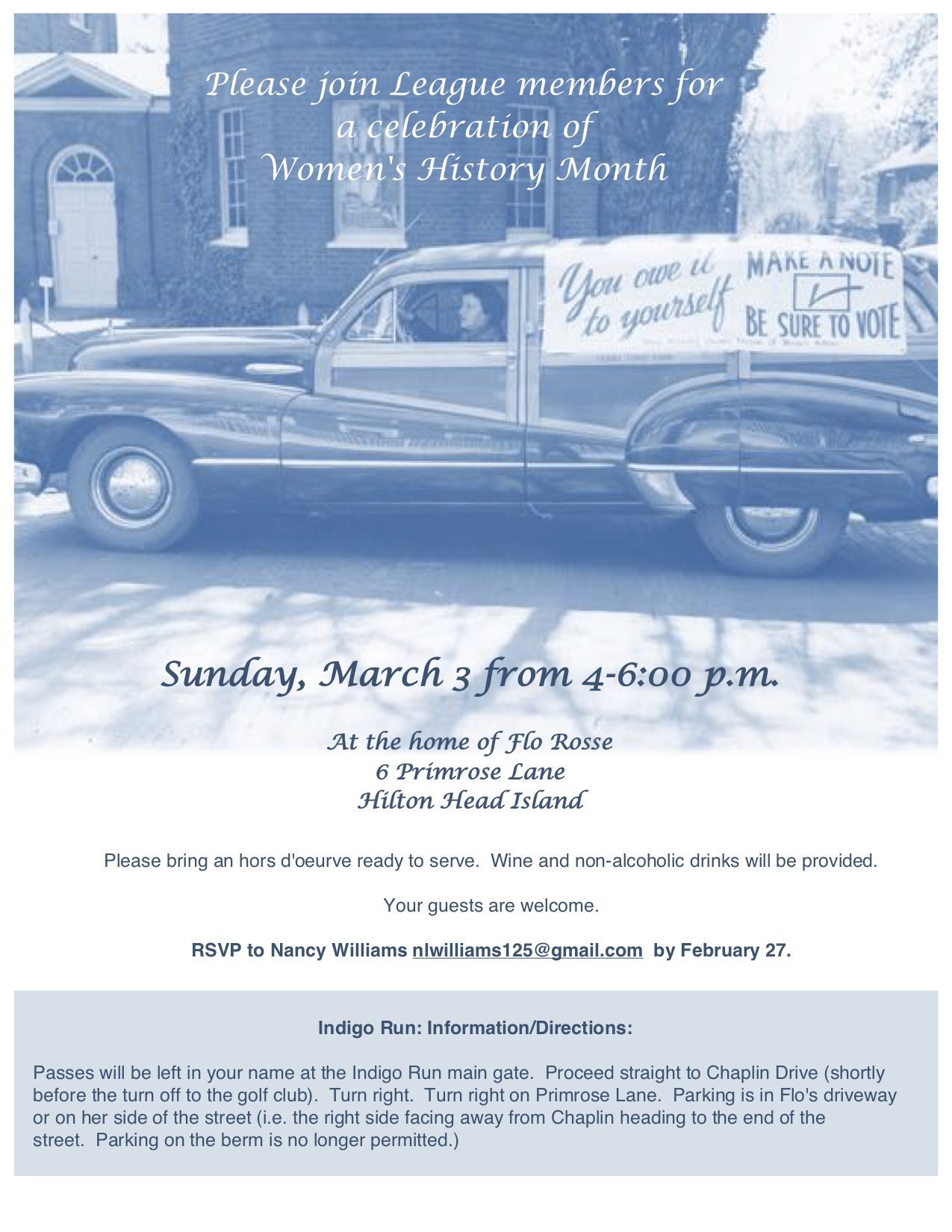 Location
Home of Flo Rosse
6 Primrose Lane
Indigo Run
Hilton Head Island
South Carolina
29928
South Carolina US
Sunday, March 3, 2019 - 4:00pm
Please join League members for a celebration of Women's History Month!
Who: 
Members of the League of Women Voters of Hilton Head Island-Bluffton Area and their guests
When:
Sunday, March 3 from 4-6:00 p.m.
Where:
at the home of Flo Rosse
6 Primrose Lane
Hilton Head Island
What: 
Please bring an hors d'oeurve ready to serve.  Wine and non-alcoholic drinks will be provided. 
RSVP: 
Indigo Run: Information/Directions:
Passes will be left in your name at the Indigo Run main gate.  Proceed straight to Chaplin Drive (shortly before the turn off to the golf club).  Turn right.  Turn right on Primrose Lane.  Parking is in Flo's driveway or on her side of the street (i.e. the right side facing away from Chaplin heading to the end of the street.  Parking on the berm is no longer permitted.)  
2019 LWVHH-BA March 3 Invitation for printing