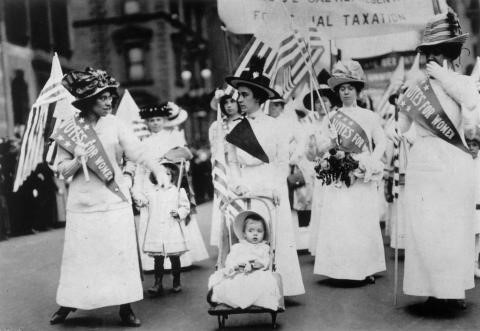 Location
USCB Hilton Head Island
Hilton Head Island
South Carolina
29908
South Carolina US
Wednesday, October 16, 2019 - 3:00pm
Osher Lifelong Learning Institute is presenting a new course this fall discussing the role of the League of Women Voters through the ages. The presenters of the course will be Trish Montgomery, current President of the LWV of Hilton Head Island - Bluffton Area and Nancy Williams, former Co-President and current Treasurer of LWV of South Carolina. 

Ensuring the Success of Democracy: The League of Women Voters Through the Decades
From the spirit of the suffrage movement came a great idea: the League of Women Voters, a nonpartisan civic organization to provide educational and legislative information the public needs to assure the success of democracy. As the League approaches its 100th Anniversary on February 14, 2020, it is more important than ever that women and men become informed citizens at all levels of government so that our democracy will survive to the next century. Many know the League as an organization for voter registration, few know of the League's success in helping to pass legislation providing federal aid for maternal and child care programs in the 1920's, Food and Drug Acts of the 1930s, the Equal Rights Amendment in the 1970's to addressing the most important social and political issues of today.
Learn more about the League's continuing voter education programs and gain an insight into the strategic role the League plays in candidate forums, environmental protections, and campaign finance reform to name a few areas of focus in our community, state, and the nation.
To register beginning Sept. 10, go to the OLLI website.