Location
Warm Hearth Village Center
BLACKSBURG
Virginia
24060-6002
Virginia US
Tuesday, February 18, 2020 - 10:30am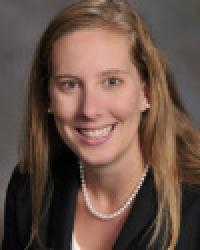 The presidential nomination process is complicated, characterized by a mix of primaries and caucuses happening between February and June. The lengthy process also looks quite different across parties. This is especially true in 2020, with numerous Democrats competing for the nomination and the Democratic Party eager to heal the divisiveness caused by the 2016 Clinton/Sanders battle. On the Republican side, President Trump is facing only token opposition for the nomination. This talk will discuss how the presidential nomination system works, focusing on some of the more controversial, complicated aspects, and will also cover the state of the 2020 nomination.
Caitlin Jewitt is an Assistant Professor of Political Science at Virginia Tech. Her research focuses on presidential nominations, and her recent book, The Primary Rules: Parties, Voters, and Presidential Nominations, explores the extent to which voters have a meaningful say in the outcome of the presidential nominations and the role that the political parties play in the process.
Free and open to the public.