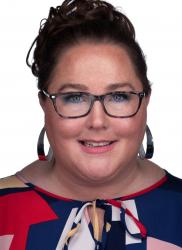 Rachel Bitecofer, Elections Researcher and Analyst, discusses the election cycle, her forecasting theory in a polarized era, and "negative partisanship" in a forum for the Montgomery County VA League, October 8, 2020. A Q/A session follows.
Rachel Bitecofer contextualizes changes in voter behavior in the history of "egalitarianism," with the Voting Rights Act and Feminism of the 1960s, secularism, and immigration policies. Coalitions for the main political parties change with these cultural changes, and voting becomes more partisan. Most "independent" voters lean partisan. Who is voting and turnout have a huge impact on outcomes.
Co-sponsors: Lifelong Learning Institute of Virginia Tech, NAACP Montgomery-Radford-Floyd Branch, Center for Rhetoric in Society at Virginia Tech, and Women's and Gender Studies at Virginia Tech.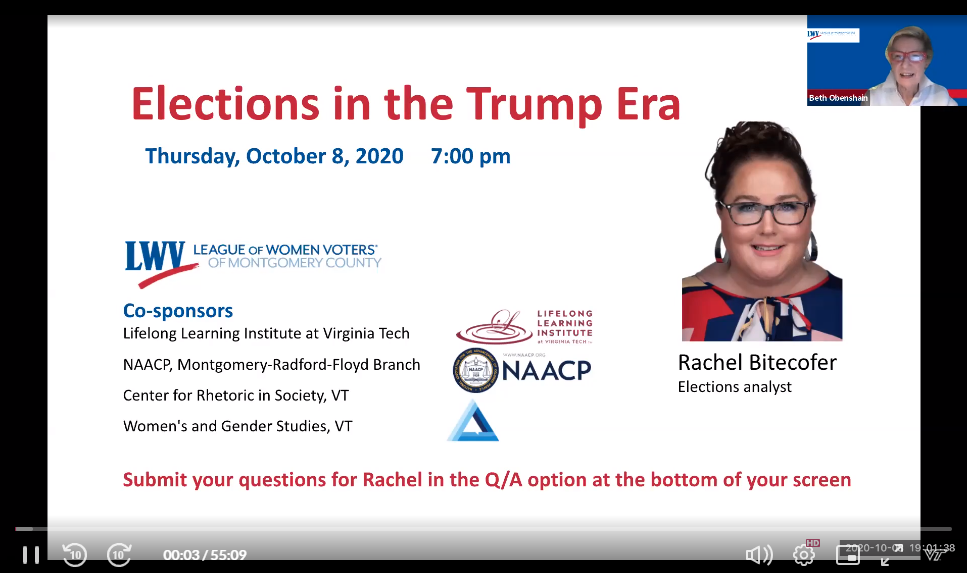 You can read Rachel's ongoing analysis and see some of the slides she presented at https://thecycle.news/