Leader's Letters
Martha Goralka, LWVDV Co-President
Suzan and I are serving our final full month as co-president partners.  I am grateful she has consented to continue her service to our Diablo Valley League with a new co-president.  I am even more grateful to have served with such amazing partners as you, our incredible membership – both new and longtime Leaguers.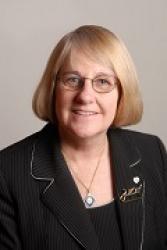 Our board plotted a course for a more diverse, equitable and inclusive league with an absolute commitment to keeping democracy alive through our voter service efforts.   Not only did you, our members,  sign up for every kind of voter registration effort, you also signed up to time, moderate, and hand out question cards at both live and taped candidates roundtables and forums; you signed up to contact candidates for VotersEdge participation;  you signed up to give special Pros and Cons presentations of ballot issues – or speak to groups about voting… But you didn't just sign up – you showed up!  I am so proud to be part of the women and men who make up our extraordinary membership.
When I became a League member in 1970 when my son was two years old, I thought 50 years was a long time.  And now another forty nine years have passed and it seems like a minute or two.  I think our foremothers would have been proud to see us continue their efforts during this past year, not to mention the past 100 years.  I'm looking forward to working with each of you as we enthusiastically forge our way into the next League century.  I'm so proud to know and work with you!
Suzan Requa, LWVDV Co-President
We are working behind the scenes to design and implement new changes as part of our local League transformation effort.  Our upcoming Annual Meeting will reveal all that has been initiated and the planning for the outstanding effort intended for the LWV 100 year anniversary and the election year 2020.
SAVE THE DATE:  Annual Meeting for all members on Saturday, June 15th, 10am to 1pm, location to be confirmed soon. Speaker: Lynn Mackey, recently-elected Contra Costa County Superintendent of Schools. Thank you, Superintendent Mackey, for agreeing to speak to us and also to assist our School Voter Education Team!
The Annual Meeting business will include helpful information on how to volunteer in key areas of Voter Services, Communications, New Member Orientations, 3rd Saturday Info Meetings, Action/Advocacy and Program Priorities.  There are important votes for new officers, our budget for 2019/2020 and Program Priority selection.
We are looking forward to State Convention in Pasadena this year.  One of the very effective resources provided at the Convention is local Leagues sharing their successful community efforts to advance democratic processes, grow and diversify the League membership and increase Action/Advocacy effectiveness throughout our state of California.  We will be providing what we learn through Voter articles and implementation of activities or Action/Advocacy where those can be effective here in LWVDV.
We have not been as successful as we would like to be in meeting and discussing LWVC specific issues with our state legislators. 
Moving forward, we are proposing a small group of 2-3 LWVDV members who will schedule a meeting with their local City Council members and/or their local Contra Costa County Supervisor to request specific follow up and transparency on issues of Wildfire Prevention, Wildfire Emergency Communication and planned evacuation procedures.  If you would like to participate in this effort and meet with your local officials, please call the League office at 925-283-2235 and leave a message with your name, cell number and your city location so we can team up with the appropriate elected official for your address.  Or email info@lwvdv.org with the same information.  Please see the additional information on specific questions about Wildfire Proposed Action on the webpage for that issue.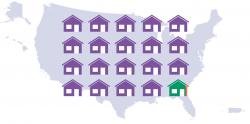 Note that we have an initial East County Public Information Meeting planned on Saturday, May 18th on the Census. This meeting is open to the public and all LWVDV members.
Yes, we can make and are making a difference!   Take the initiative and call in to volunteer in an area of special interest to you.  This is a good time to get in on initial planning of our activities.
Issues referenced by this article: