Connecticut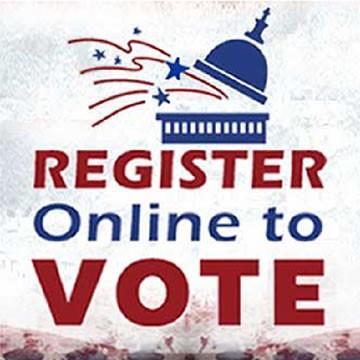 LWVCT is proud to work with the Secretary of State's Office to provide a link to online voter registration. 
Campaign to increase voter participation in Elections 2018
Leagues across Connecticut are actively engaging with citizens to make sure they are registered to vote AND ready to vote on Election Day, November 6th.  
ELECTION DAY INFORMATION
Election Day Registration information:  
2018_edr_letter.pdf
<br>
Challenges to Voters at the Polls information:  
lwvct_poll_challengers_letter1.pdf
Voter registration events and Candidates' Debates are listed on the links below:  
Registering to vote is a great feeling, right? There's nothing more American than voting—it's our right and responsibility as citizens of a great democracy.  During the 2016 Presidential election, nearly half (46.9%) of eligible voters chose not to cast a vote! Sounds crazy, right?  Well this year, the LWVCT is on a mission to reduce that statistic.
Voter information is what the League of Women Voters does best!  We designed VoteCT.net to help both new and experienced voters in Connecticut find information for the 2018 Elections. It includes information for the November 6 General Election, access to info on registering to vote, who the candidates are, voting by absentee ballots, voting at the polls, and working at the polls. All in one spot!  votect.net     
2018 Ballot Questions 
The League of Women Voters of CT encourages informed and active participation in government, works to increase understanding of major public policy issues, and influences public policy through education and advocacy.
LWVCT invited to be a member of the Connecticut Centennial Commission.  See the launch of the Commission press conference here: http://ct-n.com/ctnplayer.asp?odID=15615
CEProud is a three year commitment (2016-2019) by LWVCT to raise awareness of the Citizens' Election Program - Connecticut's model program for publicly financed campaigns.