Connecticut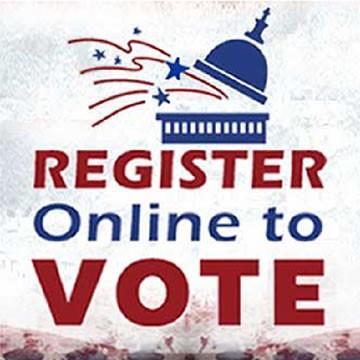 LWVCT is proud to work with the Secretary of State's Office to provide a link to online voter registration. 
LWVCT ADVOCACY 2019      
LWVCT 2019 Legislative Priorities are:  Election Laws; Campaign Finance and Open Government and Ethics, including citizens' right to know and public access to government information.
Early Voting and No-Excuse Absentee Ballots  HJ 161
HJ161 Passed the House by 125-24 which means the required 75% was achieved.  Now we need the Senate to do the same!   Contact your Senator NOW!
Let's get Connecticut's election process into the 21stcentury - 39 other states have - and create a voting system in sync with today's work/ life schedules.  80% of Americans favor Early Voting (2016 Gallup Poll).
"Shall the Constitution of the State be amended to provide a minimum of three days of early voting and to allow all voters to vote by absentee ballot?" 
Passing this resolution by a 3/4 majority in both the Senate and the House NOW gives all Connecticut voters the chance to ratify or reject this amendment in 2020. If voters ratify it in 2020, the legislators will then go to work to pass enabling legislation.
Why should we have BOTH Early Voting and No-Excuse Absentee Ballots?
Exercising our right to vote should be as convenient as possible.
EV provides greater access to voting and increases voter satisfaction.
EV eases stress and generates shorter lines on Election Day.
EV allows for election officials to identify and correct registration glitches.
EV influences candidates to conduct voter mobilization efforts throughout EV period and increase turnout.
Current Absentee Ballot process is used by about 7% of CT voters, to whom it is very important; others find it cumbersome and confusing.
Let's get our representatives in both the House and the Senate to vote out this resolution so VOTERS can MAKE THEIR DECISION known in 2020!
For Additional Details on Early Voting: 
Early Voting Background Information
SUPPORT BOTTLE BILL SUBSTITUTE HB 7294 
IT'S TIME TO UPDATE THE BOTTLE DEPOSIT LAW (AKA BOTTLE BILL), one of Connecticut's most effective recycling and litter reduction programs. The LWVCT has supported policies to promote recycling, including advocating for Connecticut's original Bottle Bill, since the 1970's.  
For Details: 
Bottle Bill Substitute HB7294 information.pdf
Legislative Advocacy Day at the Capitol
JOIN US!  Take time to speak directly to your Legislators
Wednesday, May 8, 2019 - 10:00am
Legislative Office Building (LOB) Rm 1B
300 Capitol Avenue #5100, Hartford Connecticut 06106
Program
10:00 AM – 11:30 AM - Presentation on effective advocacy – communicating with your legislators so that your message is heard and understood.
11:30 AM – 5:00 PM - Options: Visit your legislators or their staff; Sit in on legislative sessions; Take a tour of the building
This event  is free of charge, open to all Connecticut residents.
 May 17 2019 - 8:30am
Jones Auditorium, CT Agricultural Experiment Station, 123 Huntington Street, New Haven
Panelists:
U.S. Senator Richard Blumenthal
David Donaldson, Program Manager, Commission for Environmental Cooperation
Samuel King, Director of Development, Blue Earth Compost
Bernie Beaudreau, CEO, Connecticut Food Bank
Moderator:
Nancy Ruther, Principal, Gazelle International
 NOTE: Registration link on the Calendar page.
 REDISTRICTING AND THE PERILS OF GERRYMANDERING FORUM
If you missed our forum on Redistricting, you can watch it here:
Voter information is what the League of Women Voters does best!  We designed VoteCT.net to help both new and experienced voters in Connecticut find information for all elections. It includes information for upcoming elections, access to info on registering to vote, who the candidates are, voting by absentee ballots, voting at the polls, and working at the polls. All in one spot!  votect.net     
CEProud is a three year commitment (2016-2019) by LWVCT to raise awareness of the Citizens' Election Program - Connecticut's model program for publicly financed campaigns. 
Campaign to increase voter participation in Elections 
The League of Women Voters of CT encourages informed and active participation in government, works to increase understanding of major public policy issues, and influences public policy through education and advocacy.