Connecticut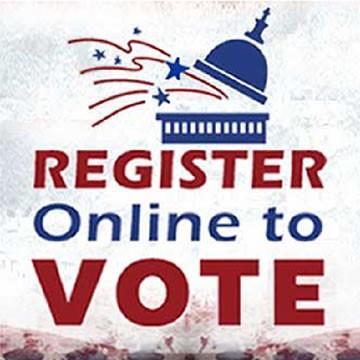 LWVCT is proud to work with the Secretary of State's Office to provide a link to online voter registration. 
 

Redistricting and the Perils of Gerrymandering

  
The League of Women Voters of Connecticut will sponsor a public forum on "Redistricting and the Perils of Gerrymandering." This free event will be held at the Yale Law School, 127 Wall Street in New Haven on Saturday, March 23, 2019 from 10:00 a.m. to noon.
Speakers and details: 
Redistricting Forum Speakers and Information.pdf
LWVCT ADVOCACY 2019                            
GENERAL ASSEMBLY SESSION 2019 
LWVCT 2019 Legislative Priorities are:  Election Laws; Campaign Finance and Open Government and Ethics, including citizens' right to know and public access to government information.
EARLY VOTING
In order to get early voting, a constitutional amendment must be proposed and approved by the General Assembly before it can go to the voters.  We would like to see it on the 2020 ballot and to achieve this goal, it will take 75% approval by our state representatives.   It is not too early to start promoting early voting with your legislators and encourage your friends and family to do the same.
For Details on Early Voting: 
Early Voting Background Information
 
LWVCT President, Carol Reimers, gives testimony in support of Early Voting.
 New England League Leadership Conference
LWV leaders from the New England states will be gathering in Wells, Maine  on April 6-7, 2019.  Conference Agenda: 
LWV NE Conference agenda_2019.pdf
For further details go to: http://lwvnh.org/quadstates.html
Voter information is what the League of Women Voters does best!  We designed VoteCT.net to help both new and experienced voters in Connecticut find information for all elections. It includes information for upcoming elections, access to info on registering to vote, who the candidates are, voting by absentee ballots, voting at the polls, and working at the polls. All in one spot!  votect.net     
CEProud is a three year commitment (2016-2019) by LWVCT to raise awareness of the Citizens' Election Program - Connecticut's model program for publicly financed campaigns. 
Campaign to increase voter participation in Elections 
The League of Women Voters of CT encourages informed and active participation in government, works to increase understanding of major public policy issues, and influences public policy through education and advocacy.