Connecticut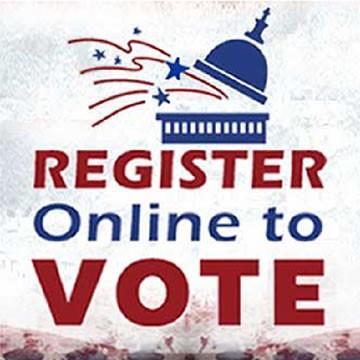 LWVCT is proud to work with the Secretary of State's Office to provide a link to online voter registration. 
LWVCT ADVOCACY 2019      
LWVCT 2019 Legislative Priorities are:  Election Laws; Campaign Finance and Open Government and Ethics, including citizens' right to know and public access to government information.
Early Voting Update 
While Early Voting failed to get the 75% needed in the CT Senate to get it on the ballot for 2020, we will continue to encourage the General Assembly to pass it.  The legislature needs to adopt a resolution by a simple majority of more than 50% in both the House and Senate in two successive legislative terms, which are two years each. 
 As we will need many of the same legislators to support Early Voting when it comes before them again, we urge you to THANK your legislators if they supported it this year.  It is important that they know you appreciate their vote.
If they did not vote for it, please talk to them and let them know you hope they will support it in the next bill.
House vote: https://www.cga.ct.gov/2019/VOTE/h/pdf/2019HV-00066-R00HJ00161-HV.pdf
Senate vote: https://www.cga.ct.gov/2019/VOTE/s/pdf/2019SV-00088-R00HJ00161-SV.pdf
 Help us pave the way for a successful majority support to get Early Voting on the ballot!
For Additional Details on Early Voting: 
Early Voting Background Information
SUPPORT BOTTLE BILL SUBSTITUTE HB 7294 
IT'S TIME TO UPDATE THE BOTTLE DEPOSIT LAW (AKA BOTTLE BILL), one of Connecticut's most effective recycling and litter reduction programs.  This law allows consumers to get their deposit back, reduces litter, and removes material from the waste management system. Recycling fees are skyrocketing for our towns. Redeeming containers saves money for our towns and taxpayers.  The LWVCT has supported policies to promote recycling, including advocating for Connecticut's original Bottle Bill, since the 1970's.  
Call to Action details: 
Call_to_Action_update_bottle_bill_may_9.pdf
SPECIAL THANKS to the "Food Matters!" forum Panelists who provided us with insight into how food impacts our world and what we can start to do to reduce waste and combat hunger.
Panelists:
David Donaldson, Program Manager, Commission for Environmental Cooperation
Samuel King, Director of Development, Blue Earth Compost
Bernie Beaudreau, CEO, Connecticut Food Bank
Ellen Graham, Aide to U.S. Senator Richard Blumenthal
Moderator:
Nancy Ruther, Principal, Gazelle International
 REDISTRICTING AND THE PERILS OF GERRYMANDERING FORUM
If you missed our forum on Redistricting, you can watch it here:
Voter information is what the League of Women Voters does best!  We designed VoteCT.net to help both new and experienced voters in Connecticut find information for all elections. It includes information for upcoming elections, access to info on registering to vote, who the candidates are, voting by absentee ballots, voting at the polls, and working at the polls. All in one spot!  votect.net     
CEProud is a three year commitment (2016-2019) by LWVCT to raise awareness of the Citizens' Election Program - Connecticut's model program for publicly financed campaigns. 
Campaign to increase voter participation in Elections 
The League of Women Voters of CT encourages informed and active participation in government, works to increase understanding of major public policy issues, and influences public policy through education and advocacy.