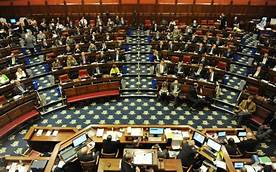 LWVCT Legislative Priority Issues
The 2019 Legislative Priority Issues are: 
Election Laws,
Campaign Finance,
Open Government (including citizens' right to know and public access to government information).
As the 2019 General Assembly session got underway on January 9, 2019, the League was ready to launch our Advocacy efforts on our priority issues.  In addition, our Public Issues Team has been monitoring legislation in other LWVCT issue areas to keep us informed and up to date on any important new laws being proposed.
LWVCT LOBBY DAY was a success.  Representative Michael Winkler sponsored LWVCT and Secretary of the State Denise Merrill spoke to the activists assembled there.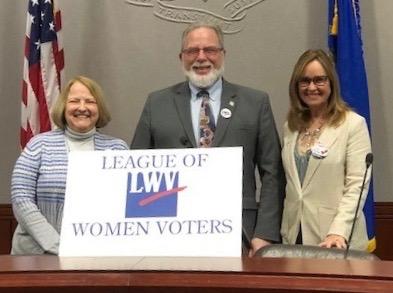 CALLS TO ACTION 2019
EARLY VOTING CALL TO ACTION: 
Early Voting and No Excuse Absentee Ballot_apr_19.pdf
BOTTLE BILL CALL TO ACTION:
Bottle Bill Substitute HB7294 information.pdf
We will be following up on our action from last year, particularly in some key areas:
Citizens Election Program (CEP): 
Early Voting:
TAKE ACTION FOR THE LEAGUE
Add your voice to LWV's advocacy campaigns! Fill out the online form or mail in this form to be a 
10-Minute Activist. 
Sign up here to support LWV advocacy initiatives in advocacy areas of interest to you! Once you sign up, you will receive notices from LWVCT about activity in your areas of interest and calls to action related to your interests. In addition, we are creating a list of LWV members who are willing to make constituent calls.
Constituent Calls are the most effective way to effect legislation. You will be given talking points and asked to call your legislator to support or oppose upcoming legislation.
Past Successful Advocacy Efforts
National Popular Vote (NPV)
NPV Passes in Connecticut on May 5, 2018.  See https://www.nationalpopularvote.com/state/ct for more details.
Election Integrity