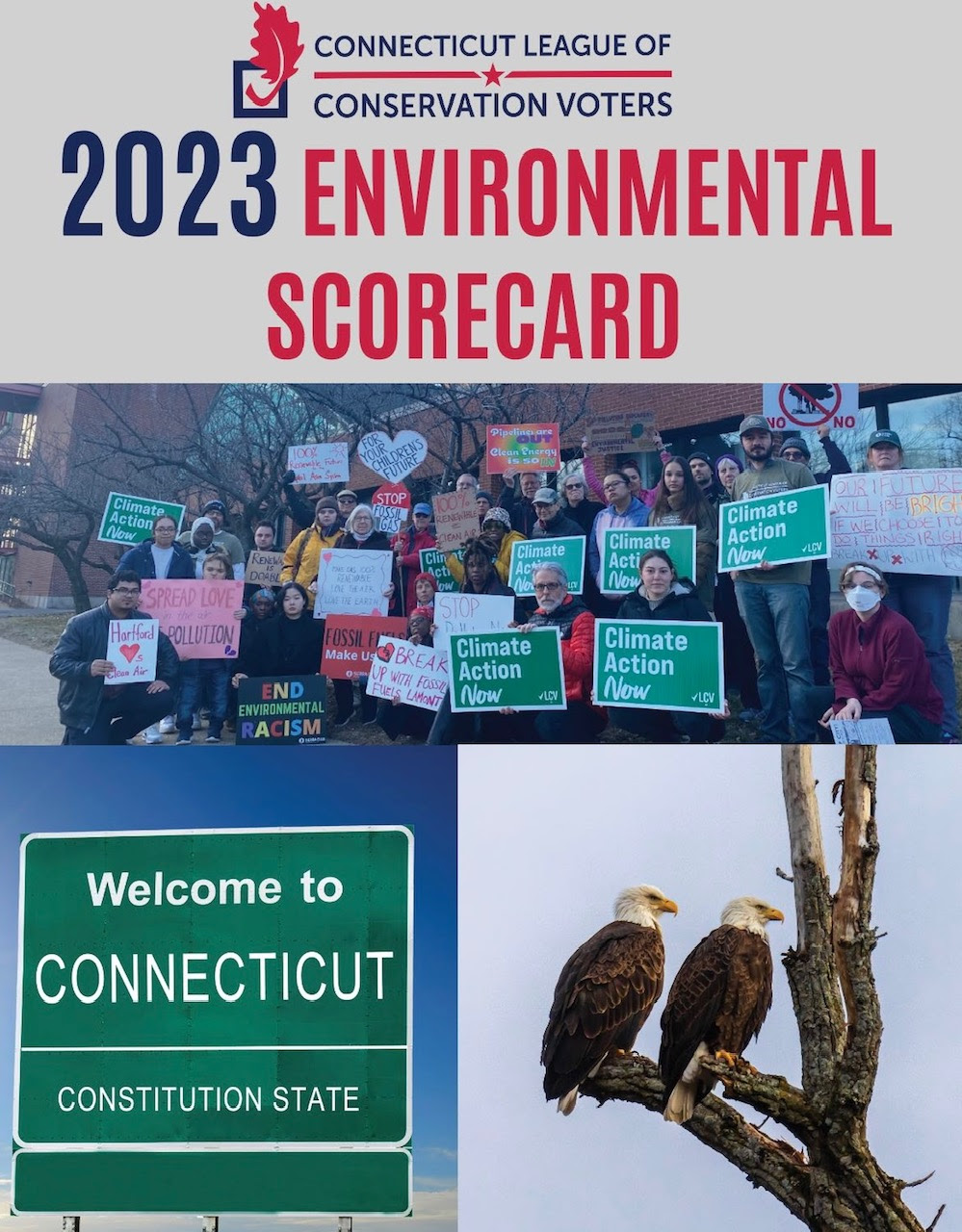 On October 25, 2023 the Connecticut League of Conservation Voters (CTLCV) announced the release of its 2023 Environmental Scorecard, a powerful tool that holds state lawmakers accountable for their environmental policy decisions. 
CTLCV is a voice for the environment and publishes the annual Environmental Scorecard to let voters know what kind of actions their state representatives and senators take – or do not take – to protect the environment. 
The 2023 Environmental Scorecard highlights legislative achievements and showcases the successes in wildlife protection, environmental justice, and substantial funding for land conservation and open space access.
This is the first year that CTLCV has included a separate Democracy Score as well as the legislator's Environmental Score. In that regard, CTLCV is celebrating a victory for voting rights with the passage of Early Voting legislation and the John R. Lewis Voting Rights Act.
Connecticut has a history of environmental leadership among New England states, but we are losing ground and falling behind. The Scorecard identifies key environmental issues, including the ones that did not pass. CTLCV is working with fellow environmental leaders to push for these important priorities again in 2024. 
Despite the progress made with several CTLCV-backed bills, many faced obstacles and never advanced. Notably, certain proposals, like legislation aimed at prohibiting pesticides, had strong public support but was staunchly opposed by industry lobbyists. An additional challenge revolved around Connecticut's waste management bills that encountered vehement opposition from waste haulers.
Similarly, initiatives to combat climate change were met with substantial resistance at the Capitol.
Check your state legislators' score!The scorecard serves as a valuable tool to facilitate information and promote open, meaningful dialogue between legislators and their constituents.