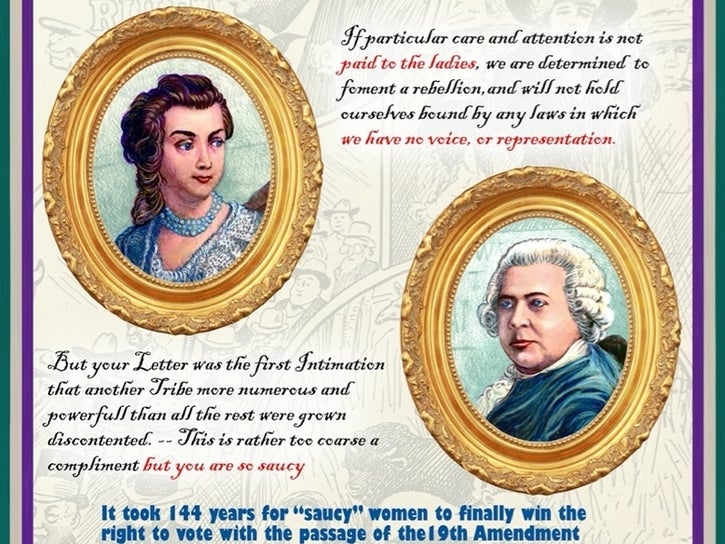 Location
Ridgefield Library
Ridgefield
Connecticut
06877
Connecticut US
Sunday, March 1, 2020 - 4:00pm

to

Monday, March 30, 2020 - 6:00pm
Talk with Dr. Kelly Marino followed by an opening reception
@ Ridgefield Library
Sunday, March 1, 4 PM (reception 5–6 PM)

Please Register!
Dr. Kelly Marino is an Assistant Lecturer of History and Coordinator of Women's Studies at Sacred Heart University and a historian of 20th century America with a focus on women's history. A native of Connecticut, she is passionate about state and local history. A graduate of CCSU, with an MA from the University of Massachusetts and a PhD from Binghamton University, Dr. Marino is currently working on a book project about the connections between advances in women's higher education and the women's rights movement. Her project examines how college students and campuses became important new protest spaces for women's suffrage and women's rights during the Progressive Era. Her research explores the importance of young people, particularly young women, and educational activism to fueling social and political movements. Kelly is a frequent guest speaker and expert on the Connecticut suffrage movement.
Exhibit – Votes for Women: The Road To Victory
@ Ridgefield Library @ Ridgefield Town Hall
Sunday, March 1 to Monday, March 30, 2020
Opening Reception and Talk, Sunday, March 1, 4–6 PM

Votes for Women: The Road to Victory is a beautifully rendered, eleven-panel exhibit that seamlessly blends original artwork with a visually stimulating overview of Women's Suffrage history in celebration of the centennial of the 19th Amendment. The colorful and playful panels depict various themes and periods of American Suffrage on the local, state, and national levels, outlining significant campaigns and famous suffragists including key Connecticut and Ridgefield proponents. In addition, this provocative exhibit will shed light on the anti-suffragist movement, the exclusion of black women from white suffrage movements and the subsequent development of a parallel black suffrage movement, the ongoing fight for equal rights, and the continued disenfranchisement of women.  In addition to the exhibit at the Library there will be a Suffrage Exhibit taking place at Town Hall during March, which will feature artifacts and more!
The exhibit is researched by the Ridgefield Historical Society and the League of Women Voters of Ridgefield, created by local artist Bil Mikulewicz, and curated by Dr. Heather Prescott, an expert in the field and a faculty member at Central Connecticut State University.
Issues referenced by this event: