The LWV of Northern Fairfield County services Bethel, Brookfield, Danbury, New Fairfield, Newtown and Sherman.
Voting 
Looking for a "one-stop-shop" for election related information? League of Women Voters' nonpartisan voting information website, Vote411.org provides election information to the public with both general and state-specific information.
Click here to visit Vote411.org
Steering Committee Meetings
Our committee usually meets on the 2nd Wednesday of the month. If you'd like to attend, please see the CONTACT US link to email us for details and we will notify you of the time and place of the next meeting.
Upcoming Events:  TBA
Past Events: 
The League of Women Voters of Northern Fairfield County (LWVNFC) welcomes the invitation from the Friends of Newtown Seniors (FONS) and the Newtown Chamber of Commerce to be a co-sponsor for the upcoming Newtown Candidate Forum. This important election season event will take place on Tuesday, October 22, from 6:30 to 9 pm, in the Newtown Community Center.
We hope that many Newtown voters will take the opportunity to come and hear the goals of the candidates.
lwvnfc_partners_with_fons_chamber_for_forum_the_newtown_bee.pdf
 Every two years, the LWV of Northern Fairfield County co-hosts the 5th Congressional District Candidate Debate and we also schedule Meet the Candidates forums and breakfast events.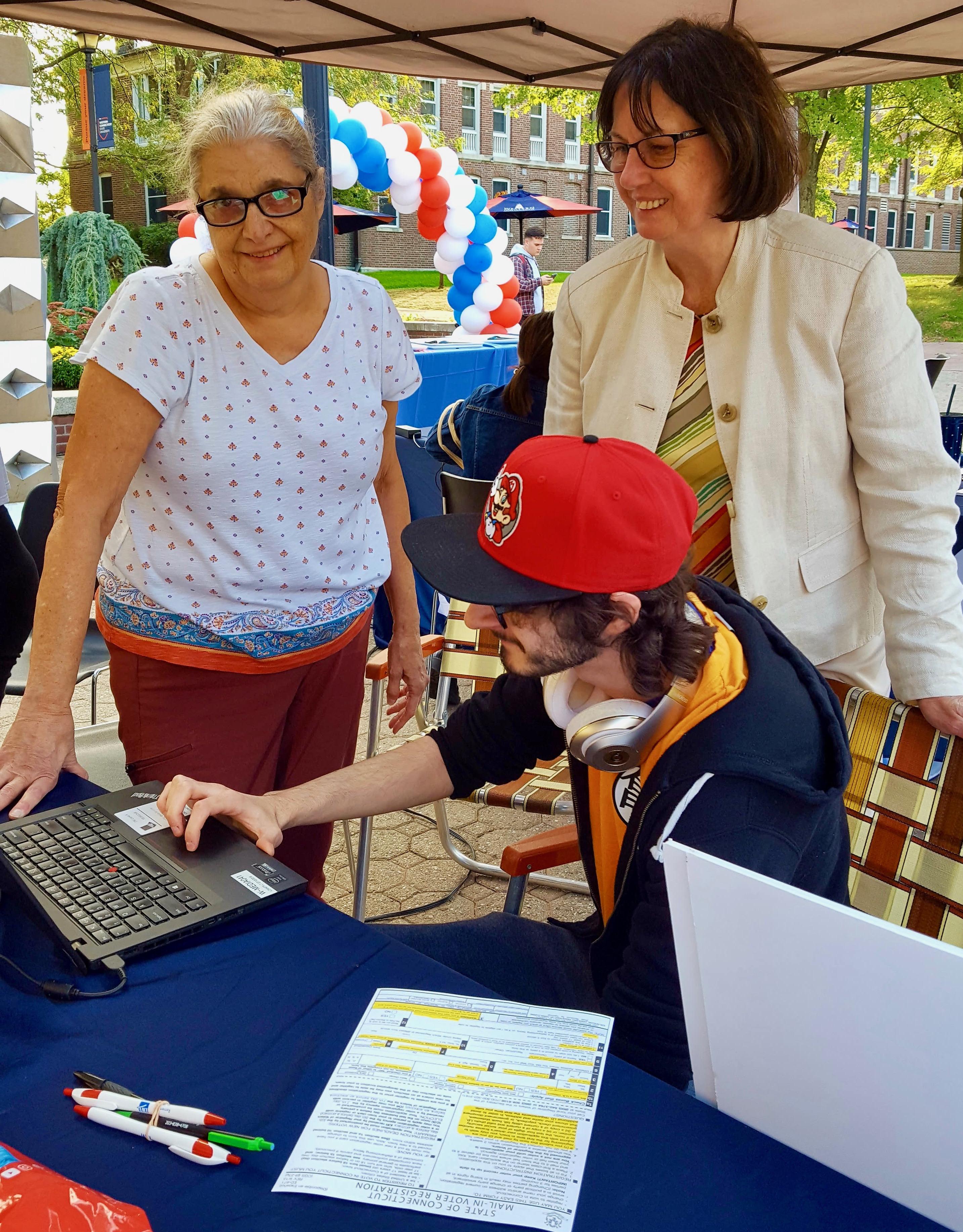 Contact Us
Contact LWV of Northern Fairfield County: lwvnfc@gmail.com
President: Judy Griemsmann 
Treasurer: Barbara Bruno
Voter Service: Mary Levine and Andrea Ondak
Education Study: Christina Sweeney and Vicky Crea
Facebook: www.facebook.com/LWVNorthernFairfieldCounty